27 December 2011
Asia Bibi says jail warden tried to strangulate her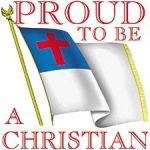 Asia Bibi, a Christian woman sentenced to death under Pakistan's controversial blasphemy law, has claimed that a female jail warden had tried to strangulate her following an argument.
Asia also said she cooks her own food in prison due to fear that she might be poisoned.
"I live in a confined cell. I am allowed to go out for only 30 minutes every day, and allowed to meet my family for one hour every Tuesday," Asia said in an interview with Masihi Foundation, a Christian group that works for the rights of the minority community.
"I am given raw material to cook for myself, since the administration fears I might be poisoned, as other Christians accused of blasphemy were poisoned or killed in the jail," she said in response to questions sent to her by the rights group.
Asia said authorities had recently suspended a female warden who tried to strangle her after an argument over a "minute issue".
She said Islamic clerics had offered a bounty of about $ 8,000 to anyone who would kill her.
The 45-year-old mother of five is currently on death row in a prison in Punjab.
A court is yet to begin hearing her appeal against her conviction.
Asia was sentenced to death last year after being convicted under the blasphemy law for allegedly insulting Prophet Mohammed.
She denied the charge and said she was framed by a group of Muslim women with whom she had a row.
The women were working in a field with Asia when she was asked to fetch water.
... contd.