24 November 2011
Police: NY woman found slain in home was strangled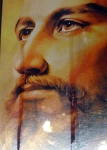 HILLSDALE, N.Y. — Authorities say a 73-year-old Sunday school teacher found dead in her upstate New York home last weekend had been strangled.
The Columbia County Sheriff's Office said on Wednesday that the cause of Lois Decker's death was manual strangulation.
A deputy found her body late Sunday night at her home in Hillsdale after her car was involved in an accident.
Authorities say 21-year-old Shafiqul Islam (shu-FEE'-qwuhl IHZ'-lahm) was driving Decker's car but fled the crash scene on foot. He was later taken into custody in nearby Hudson and charged with criminal possession of stolen property. Police say Islam is a suspect in Decker's slaying but hasn't been charged with the crime.
He's being held in the county jail without bail.
http://online.wsj.com