05 October 2011
Progress in Pakistani Rape Case, but Alleged Victim's Father Dies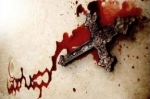 LAHORE, Pakistan – A Christian mother of five who was allegedly raped by two Muslims rejoiced after police in Pakistan's Kasur district arrested a suspect and suspended an officer who had dismissed her complaints, but her solace was short-lived when her father collapsed and died Friday night (Sept. 30) after learning of her ordeal.
The 32-year-old woman and her husband, municipal worker Mushtaq Masih, told Compass by phone that they had lost hope of getting justice as they were facing threats from area Muslims to withdraw the case even as police were deliberately slow to investigate and arrest the accused.
Heartened after advocate pressure led to the arrest last week of one of the primary suspects in the case, the woman, whose name is withheld, went to visit her father late Friday night (Sept. 30). Up to that point she had not been able to bear informing her siblings and 70-year-old father, Gama Masih, about being raped on Sept. 15, but the family felt it was unwise to refrain further.
"As soon as my wife shared her ordeal with her family, her father collapsed and died on the spot," Mushtaq Masih said. "He could not take the pain. My wife is in a state of shock. She lost her honor, and now she has lost her father. We have suffered a lot in the last 15 days."
The woman said she was returning home to Mustafabad, in Punjab Province's Kasur district, when two Muslims along with an unidentified accomplice abducted her at gunpoint, took her to an abandoned house in the area and raped her. Muslim criminals in Pakistan, where the population is more than 95 percent Muslim according to Operation World, tend to assume they will not be prosecuted if their victims are Christians.
The couple said that soon after their plight received media attention, representatives of the Community Development Initiative (CDI), a non-government Christian organization affiliated with the European Centre for Law and Justice, offered them legal aid.
Like us on Facebook
"This was a great blessing for us," Masih said. "We are poor people and were under great pressure to withdraw the charges. The families of the accused men and other Muslims were pressuring us to withdraw the case. Some offered us money in exchange, others threatened harm to our family if we did not concede to their demand."
Police had initially arrested a suspect identified only as Shera, 27, but the woman declined to identify him as the assailant because she and her husband had been threatened with death by Muslims at the police station, who also threatened to rape their daughters. The couple said the Muslims told them they should not forget that they were chooras or "sweepers," a derogatory word for Christians in Pakistan.
Masih said that CDI lawyer Niaz Aamer helped to jump-start an effort to arrest Shera and the other suspect, identified only as 23-year-old Pahlu (previously identified as Bhallu). CDI Executive Director Asif Aqeel told Compass his team accompanied the victim and her husband to the office of District Police Officer (DPO) Syed Khurram Ali Shah and complained about the prejudice of Investigating Officer Muhammad Sharif, who had dismissed the Christians' accusations that police had sought money in exchange for dropping the case and refused to acknowledge that Muslims were threatening the woman's family and needed police protection.
"The DPO took strong notice of the investigating officer's behavior and suspended him immediately," Aqeel said.
The woman told the DPO how the suspects and other Muslims had intimidated her into declining to identify Shera, and Shah ordered his subordinates to bring Shera to his office so she could identify him again, Aqeel said.
"Shera was produced before the DPO and was handcuffed soon after the woman pointed him out as one of her two rapists," Aqeel said.
He added that Aamer also filed a court petition for the cancellation of bail for Pahlu, which was granted. Police have since begun making raids to arrest the other suspects.
The families of the accused had offered some US$2,500 to the woman's family in exchange for dropping the charges, Aqeel said, and the suspects' lawyers also approached Aamer in court and offered him US$500 to "misguide and abandon" the Christian family.
The two Muslim lawyers told Aamer he was pursuing the case of "low-born laborers," Aqeel said. They told the CDI lawyer, "It's not a big deal if our boys had some fun. Let's just finish the case and you also get to keep your fee," Aqeel said, adding that Aamer rejected their offer.
Shera's arrest and the cancellation of Pahlu's bail sent a wave of jubilation through the Christian community of the Laliani area of Mustafabad, as the Christians were not accustomed to such victories.
"Malik Faraz, the pastor of the United Presbyterian Church of the area, telephoned me to share the jubilation of his people," Aqeel said, praising the DPO for providing justice to the Christian family.
Before the death of her father, the woman on Friday afternoon expressed satisfaction on developments to Compass and said "her faith in God had strengthened."
"I used to weep in my heart all the time, ever since the incident took place," she said. "I didn't have any hope, but my Lord has not forsaken me."
http://www.christianpost.com/news/progress-in-pakistani-rape-case-but-alleged-victims-father-dies-57293/