07 August 2011
Muslim woman kept African slave in her 3.1M$ home in West Vancouver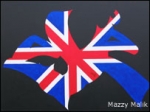 WEST VANCOUVER — A West Vancouver woman has been charged with human trafficking in connection with a case in which a young woman was allegedly brought over
from Africa and forced to work in demeaning and slave-like conditions in a lavish West Vancouver home.
Mumtaz Ladha, 55, is wanted on a warrant for hiring the 21-year-old African woman, police said Monday afternoon.
Police said Ladha allegedly promised the victim a work visa and a job at a Vancouver-area hair salon, but instead forced her to work 18 hours a day, seven days a week, in her home.
"This was work well beyond what you would expect reasonable working conditions to be in Canada," said Const. Michael McLaughlin, a federal spokesman for the RCMP's E Division. "Things like hand-washing underwear of all the people in the house, hand-washing cars, hand-washing the cars of guests who came over.
"She wasn't given enough food. In some cases, she was forced to eat whatever was left over from a meal — table scraps, in other words. She had no money, her identity documents weren't with her, and it's our information that she was often only allowed to sleep when the other people in the home were all sleeping."
The young woman was brought over during the summer of 2008 and lived in a "state of fear" for about one year at Ladha's home, McLaughlin said.
In June 2009, she learned the conditions she was living under were not acceptable and sought help at a women's shelter.
"I can't talk about the exact circumstances, but ultimately, she finally understood through having a conversation with somebody that the conditions she was living under were not acceptable," McLaughlin said.
"She had so little idea, you would be shocked. She was very depressed, she was very upset, she thought she was stuck, she thought there would be no way out of this situation."
The victim is now at a safe place in B.C., but police are keeping her identity private to protect her. Police would not disclose where in B.C. she is, or where in Africa she came from.
Police have not yet been able to make contact with Ladha. They believe she is not at home, and possibly not in the country.
"She does have connections outside of the country. We want to make sure she comes and presents herself to the courts," McLaughlin said.
No one answered calls to two numbers listed for the Ladhas on Monday.
As well, no one answered the door at the family's upscale home in the British Properties, a three-storey, tan-colour building with large windows and a view of downtown Vancouver.
The home has an outdoor basketball court, an indoor pool and is surrounded by chain-link fences. A Mercedes 560 SEL and an Infinity QX4 were parked on the driveway, neither with licence plates attached.
The total value of the home was valued at $3,145,000 in 2011, according to a BC Assessment report.
The Public Prosecution Service of Canada on Thursday approved one charge of human trafficking and one charge of human smuggling against Ladha.
Both offences carry severe penalties under the Immigration and Refugee Protection Act, introduced in 2002. The smuggling charge alone carries a maximum fine of $500,000 and 10 years in prison for a first offence.
This is only the second time a human trafficking charge has been approved in B.C.
Police said that while human trafficking cases are rare in Canada, they certainly happen.
"Part of the reason why human trafficking can exist, even in a country like this, is when people are brought over here, they don't realize that the standards in Canada are so much different from the area of the world where they're from," McLaughlin said.
"They don't realize it's not okay to be living in a place without your identity papers, without pay, working these kinds of hours. They don't understand the social mores of what goes on here."
Neighbours who spoke with The Vancouver Sun on Monday said they last saw activity at the house three or four weeks ago, when a woman was seen on the driveway talking loudly on a cellphone.
However, they said it was rare to see people coming and going from the home.
A woman also named Mumtaz Ladha, who also lives in West Vancouver, posted several job openings in 2010 for a live-in caregiver.
According to the job description, the permanent, full-time job looking after a senior "requires working days, evenings and weekends."
The worker would be required to "prepare and serve nutritious meals, perform light housekeeping and cleaning duties [and] maintain a safe and healthy environment in the home."
The post listed the salary at $8 per hour, for 40 hours a week. Room and board charges were listed at $325 per month.