28 June 2011
Italy: Moroccan immigrant murders wife for being 'too Western'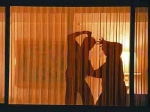 (AKI) - A Moroccan carpenter living in northern Italy is suspected of stabbing his wife to death because she wanted to leave him and begin a more liberated and western life with another man.
Police suspect 36-year old Zrhaida Hammadi of killing his 33-year-old wife Fatima Chabani at their apartment in the city of Padua near Venice by stabbing her repeatedly in the neck and shoulder, severing her jugular vein.
Neighbours telephoned the police after hearing blood-curdling screams from the apartment late Sunday, but the police said they found Chabani already dead and Hammadi awaiting their arrival, sitting motionless in a chair with his head bowed.The couple were married in 2002 and had a six-year-old son. The family moved to Padua in January from the surrounding province in Italy's northeast. Members of the local Moroccan community described Hammadi as "a quiet, decent and hard-working" man.The couple reportedly had frequent rows and police are probing Hammadi's' claims that his wife was seeing another man.On Tuesday, a cultural mediator in Padua, 30-year-old Tunisian Muslim immigrant Maher Selmi sparked controversy by claiming that it was right to stone "adulteresses" to death. Moroccan women's activist and member of Italy's parliament Souad Sbai deplored Chabani's "chilling" slaying and the remarks by Selmi, who is a graduate in Italian language and literature."This is the latest outrage against an innocent young woman whose only crime was her desire to live peacefully," said Sbai.Sbai is a member of parliament for the ruling conservative People of Freedom party and president of the Association of Moroccan Women in Italy.Her group made an unsuccessful application to form the civil plaintiff in the murder trial of three male relatives of a twenty-year-old Pakistani woman, Hina Saleem found buried in the garden of her family home with her throat slit and her head facing Mecca in August 2006.Hina had 'dishonoured' the family by dressing in western clothes, working in a pizzeria in the northern town of Sarezzo and living with her Italian boyfriend and refusing and arranged marriage In February, 2010, Italy's Supreme Court said Hina's father Mohammed Saleem must serve the entire 30-year prison sentence handed to him for her murder, ruling that he acted "out of a distorted, pathological sense of parental possession" rather than for religious and cultural reasons.Hina Saleem's shocking murder is one of several "honour" crimes which have brought the issue of Muslim cultural integration in Italy into stark relief in recent years.El Ketaoui Dafani a Moroccan immigrant cook is currently standing trial for the murder of Sanaa Dafani in northeastern Italy in September 2009 after he discovered she had a relationship with an older Italian man.Italy's equal opportunities ministry, the Association of Moroccan Women in Italy, the Friuli Venezia Giulia region, and the Province of Pordenone and forming the plaintiff in that trial.