01 June 2011
Love affair pits Muslims against Christians in Sheikhupura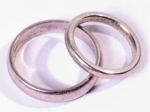 LAHORE: Christians in Ghazi Minara, a village about three kilometres from Sheikhupura, fear for their security after a Muslim girl and a Christian boy eloped, pitting Muslims against the Christians of the area
In "retaliation" for the elopement, the powerful Muslim Gujjar family of the girl, Saleha, abducted two sisters, four uncles and one maternal cousin of the boy, Sajid Masih. The eloping couple are both said to be in their early 20s.
The Gujjars tortured the Christian family, demanding to know the whereabouts of Sajid and Saleha, but later released all but one of them when they realised that the Masih family did not know anything about where Sajid was.
According to Abid Masih, a welder at a factory in Sheikhupura, the family was asleep in their home in Ghazi Minara on Friday, May 13 when armed Muslim men belonging to the village's influential Gujjar family arrived at their doorstep.
"When I opened the door, the men told me that my younger brother, Sajid, had eloped with a girl from their family, and they had come to search for them," said Abid.
He said he tried to convince them that the family did not know Sajid's whereabouts, and that he had not been home for two days. However, the Gujjars began threatening to harm Abid unless his family found the runaway couple and handed them over, eventually abducting him, his younger sister Rakhel, and his four uncles.
"They took us to their home and started beating and cursing us and continued to torture us all night in an effort to get us to disclose the couple's hideout," he said.
At daybreak on Saturday, May 14, the Gujjars freed the Christian men but kept Rakhel hostage in their home, saying that she would be returned only after they found and handed over the couple to them.
Rakhel is also in her early 20s.
"We were helpless," Masih said. "The Gujjars are very powerful, and we could not convince them to send Rakhel with us. Since the day of incident we have been trying to locate Sajid but have failed."
The Gujjars threatened the Masihs with dire consequences if they reported the abduction of Rakhel to the police.
On Monday, May 16, Saleha's father, Aslam Gujjar, telephoned him and told him that if the family did not find the couple soon they would also abduct Rakhel's sister, Maryam, 17. On May 18, the Gujjars released Rakhel and abducted Maryam.
Abid Masih said the Gujjars have announced that they would shoot Saleha dead in the village centre as an "honor killing" for eloping with a Christian. Saleha's parents have threatened further retaliation against the Christian family if they do not produce their daughter.
Police at the Saddar police station in Sheikhupura have registered a case against Sajid, Rakhel and two other men for the abduction of Saleha. The complainant is her father, Muhammad Aslam Gujjar. Iqbal Doger, the investigating officer, said that three young Christian men – friends of Sajid – had been questioned but later released.
Meanwhile, another police station in the district has registered a case against Aslam Gujjar and two others for the abduction of Maryam Masih. The investigating officer, Muhammad Idrees, said that he had recorded Rakhel's statement but had not been able to submit those statements to the local magistrate.
A local Christian priest said, under the condition of anonymity, that the situation was "critical", saying it has pitted the area's 500 Muslim families against its 70-odd Christian families and could lead to violence.
"It has always been like this," the priest said. "No one objects when a Christian girl is forcibly taken or dishonoured by a Muslim man, but when a Muslim girl falls in love with a Christian boy, it becomes a matter of their honour," he said.
A local Christian leader, who has long ministered in the area, said he was trying to help reduce tensions.
"We are trying to talk to some local Muslim leaders to convince the Gujjars that it was an individual's action, and they should not vent their anger at the innocent family, but it seems an uphill task at the moment," he said.
"This is perhaps the safest way to avoid bloodshed and rescue the Christian girl, who is left at the mercy of the angry Muslims who feel they have been dishonoured by a 'petty' Christian," he said.
The Masih family, accompanied by local Catholic priest Father Emanuel, on Friday met the head of the Sheikhupura Police to request the deployment of a heavy police contingent in Ghazi Minara to avoid a Gojra-like carnage. However, as of the filing of this report, no police has been seen in the area despite orders being issued to local police officials by their superior officer
http://tribune.com.pk/story/178569/forbidden-passions-love-affair-pits-muslims-against-christians-in-sheikhupura/