09 May 2011
Pakistani Christians facing false, deadly accusation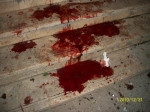 Christians in Pakistan recently fled when a Muslim mob attacked a seminary and accused believers of desecrating the Quran.
Roughly 4,000 Muslims recently attacked a Presbyterian seminary in Gujranwala and compelled 3,000 believers to flee the area. Pastor Eric Issac, who oversees a local Presbyterian church, was also arrested and falsely accused of burning the Quran.

Jonathan Racho, regional manager for Africa with International Christian Concern (ICC), says the attack may have been trigged by the Pakistani police's decision to release two Christians accused of insulting the Quran.

"This is not the first time that Christians have been persecuted in the area. On April 15, the Muslim radicals in the area accused Mushtaq Gill and his son Farrukh Gill of desecrating the Quran, and they got them arrested," Racho reports.

Police were able to prevent the mob from causing additional damage to Christian homes and churches near the region, but the ICC spokesman says the accusation is an easy excuse for Muslims to arrest believers, as the blasphemy law in Pakistan demands life imprisonment for those who commit the crime against the Islamic holy book.

"The Christians, we know they will never do that. It's like inviting a death sentence on yourself because of the reaction from the Muslims," Racho contends. "The situation in Pakistan is very precarious for Christians. All it takes is for someone to claim that some Christian has done this or that."

But he notes that 90 percent of the Christians in Gujranwala's Aziz Colony and Gulzar Colony have fled the region
http://www.onenewsnow.com/