13 November 2010
FOR IMMEDIATE RELEASE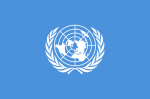 The First March Against the Ethnic Cleansing of Iraq's Indigenous Christians Seeks to Address Recent Massacre of Iraqi Christians
The Christians of Iraq are requesting special protection against religious persecution from fundamentalist terrorist groups who seek to harm, harass, threaten and persecute the Christian minority of Iraq

NEW YORK, NY, November 12, 2010 – Worldwide Christians have joined forces to organize rallies on Monday calling on the American and Iraqi governments to protect Iraqi Christians.

Dubbed "The Black March" because protesters will wear all black, the NYC rally will start at 11 a.m. outside of the United Nations. Thousands of Facebook members have said they plan to attend similar rallies in other cities.

Organizer Julianne Barsoum Jabaly said they've reached out to people of all faiths, including Jews, Muslims and other Christian groups, including Syriac Orthodox who have common roots in ancient Mesopotamia, to stand in solidarity with the victims of an Oct. 31 attack on a Syrian Catholic Church in Baghdad.
After Christine Ghazool heard about the killing of more than 50 Iraqi Christians in Baghdad last week, she knew she couldn't sit idly by.

"It just hit home," said the Iraqi born Christian who fled her country several years ago and came to America for religious freedom.

Al-Qaida militants reportedly took 120 worshipers hostage during an evening Mass commemorating the church's anniversary. The attack ended with at least 58 people dead after security forces stormed the church. At least 75 were wounded.
The goal of The Black March is to bring awareness of the suffering of the indigenous Christians of Iraq and secure their protection. The peaceful gathering will honor the lives of those lost in Baghdad and aim to prevent another brutal massacre of Christians in the Middle East.
"We are appealing to the United States and Iraqi government to pass legislation that will protect the Iraqi Christians," cried out Jabaly. "We're going through a silent genocide."


Christians have long been the target of persecution in the Middle East due to their religion. The largest and most well-known massacre was in 1914, commonly known as the Armenian Genocide, where over 2 million Christians, including Armenian, Greek Orthodox, Syriac Orthodox, Assyrian and Chaldean, were brutally murdered at the hands of fundamental Islamists.

Anyone interested in joining the rally can come to the United Nations, New York, NY (47th Street & 1st Ave) on Monday, November 15th from 11:00 – 2:00pm.

For questions please contact Julianne Barsoum Jabaly, event organizer, 201-304-9227 or ggbarsoum@optonline.net