15 May 2009
Muslim mob attacks Christians in court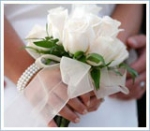 (PCP report) The lawyer of family of Muslim girl was passing derogatory remarks in court arguments
Muslim man can marry infidel Christian woman but infidel Christian man can not marry Muslim woman" while Muslim mob outside courtroom was beating with sticks to family members of Chand Masih who married one Muslim girl Sonia. A Christian named Chand Maish aged 22 year fell in love with a Muslim girl Sonia aged18 years and both married on April 19, 2009. To marry Sonia the Christian youth converted to Islam and marriage was solemnized under Islamic law. But this was not possible for Christian boy to get marry with Muslim girl so, mother of Sonia Naseem Bibi registered a criminal case against whole family of Chand vide FIR No 153/09 dated April 8, 2009 under section 496- A PPC police station Nolakha Lahore. This case was against Majeedan bibi (mother age 65) , Ashraf Maish (borher), Aslam Maish (brother). Ashraf and Aslam have been arrested by police and sent to jail whereas; LADS lawyer got the pre-arrest bail of Chand and her mother in the court of Mr. Adid Rizwan Abid ASJ Lahore. LADS also filed after arrest bails of Ashraf and Aslam Maish in same court in which date of hearing is 19-05-09 for arguments.

LADS lawyer Parvez Aslam Choudhry has filed quashment petition in high court on May 9, 2009, vide W.P No 8835-Q-09 which was fixed in high court on May 11, 2009, before Mr. Justice Syed Ali Hassan Rizvi but judge was on leave on that day and case was adjourn for. On May 12, 2009, LADS lawyer appeared in high court along with Chand and Sonia and argued that this is false case against young couple and they are being discriminated due to relation with Christian family. Lawyer said that Sonia is present in this court and high court after getting the statement ordered to cancel the case and let couple free to lead normal life as to Christian family who have concern with Chand whose present name is Gulam Muhammad but no one is ready to believe that Chand will remain Muslim. High court has issued notice to SHO (station house officer) for record.

On May 14, 2009, LADS lawyer appeared in the court of Abid Rizwan Abid in bail petition of Chand. All complainant party along with group of Muslims has appeared on case call. Naseem bibi started beating to Chand and said that Christian has kidnapped my daughter and now I will call mullahs to protect me. On intervention of LADS lawyer court forbade not to do this. Court said that people go out from court but all people remain stand in the court. When lawyer started arguments complainant lawyer said no Muslim girl can marriage with Christian but Muslim man can marry with Christian girl. LADS' lawyer said Chand has now Muslim but lawyer said no Christian can be Muslims they are enemy of Islam. Lawyer used some indecent word for Christian faith. At this movement LADS lawyer said courts to take action of statement of lawyer against Christians but court instead to take action adjourn the case. Out side the court they attacked on Christian people and beat to Sonia and Chand. With the help of LADS tem Sonia has filed an application against all people who have beat her and her husband Chand.

No any Muslim can bear that Muslim girl got married with Christian boy otherwise, whole Christian family has to bear much hardship being biased attitude of Muslims.