22 December 2008
Teenage girl's warning after gang attack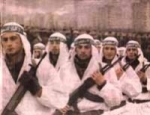 A TEENAGE girl has spoken of her terror after a vicious attack left her needing hospital treatment.
The 15-year-old was walking to her friend's home along Thursby Road at 6-40 p.m. on Sunday, when a gang of up to 20 young men started shouting abuse at her.

When she tried to walk away, two of the group ran after her and, as they grabbed her, one punched her twice in the ribs. The other stamped on her foot before she was able to get away and run home.

"It was really scary," said the girl, who did not want to be named. "They were on the other side of the road by the bus stop smoking when they saw me and that's when they started shouting. I had absolutely no idea who they were. I tried to ignore them but two of them came over to me and that's when one of them hit me and the other stamped on me. It really hurt and the pain is only starting to ease off now."

She was later taken to hospital where she was found to have bad bruising to her ribs.

The girl's mum said: "Something like this is extremely intimidating. It has really shaken her up. Luckily, the injuries were not as severe as they could have been. If it had been an elderly lady they had attacked she may not have been able to get away."

The youths, of Asian origin, are aged between 10 and 20 and Sgt Phil Carter, of Burnley police, said: "This appears to be a completely unprovoked attack on a young girl. We are urging anybody who may have seen this group of lads to come forward and help us with our investigation."

Anybody with any information can ring Burnley police on 01282 425001 or Crimestoppers, anonymously, on 0800 555 111.
POSTED BY / http://www.burnleyexpress.net/