22 November 2007
Kolkata mobs hunt for anti-Islam author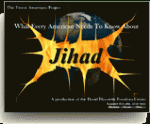 HEAVILY armed Indian troops patrolled the streets of Kolkata last night after a day of violence in which rampaging Muslim mobs demanded the expulsion from the city of the controversial Bangladeshi author Taslima Nasreen.
What started as a protest against the long-serving communist government of West Bengal rapidly turned into a violent clash over Nasreen, who lives in a small apartment in the heart of the city of 15 million.
As a dusk-to-dawn curfew was imposed, neighbours said they believed Nasreen had been forced to flee for her life as the mobs took to nearby streets, burning cars and attacking shopfronts with stones.
Trouble started when protesters gathered in the West Bengal capital to accuse Communist Party-backed gangs of killing villagers who led a campaign against state government plans to build a petrochemical plant and shipyard on local farmland.
While violent protests by farmers led to the plan being cancelled in March, violence has persisted.
The state's ruling Communist Party of India is allied to the national Government in New Delhi, but has come under fierce attack over the killings, at Nandigram.
Yesterday, protesters attacked party headquarters as anger against the Government spilled across Kolkata.
The mobs switched their focus to Nasreen's presence, rampaging through neighbourhoods near her home, and demanding her expulsion from India.
Police fired tear gas in a vain attempt to control the mobs before the army was deployed.
Nasreen has been the target of repeated fatwas from Muslim extremists in Bangladesh and elsewhere for her views on women and Islam.
In a recent interview with The Australian, she said she felt secure in the city because locals provided her with protection against the extremists.
She is in India on a temporary residence permit that is normally renewed every six months. But last night New Delhi appeared to be under mounting pressure to remove her from the country.
POSTED BY /http://www.theaustralian.news.com.