22 November 2007
Al Qaeda terrorist who took part in Lake District training camp sentenced to six years in prison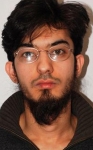 A Muslim extremist who took part in a campaign to recruit and train "jihadists" has been jailed for six years today after becoming a recruiting sergeant for Muslim extremists.
Pakistani-born Abdul Rahman, 25, arrived in the UK on a student visa, but spent just one day at university before dropping out.
He is the first person in Britain to be convicted of a charge of disseminating terrorist information after he was arrested with a "call to arms" letter from a Muslim fighter.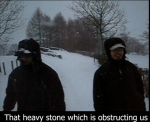 <>He is also the first person to be convicted of helping another person to breach a control order by paying the airfare for a man to flee to Pakistan.
Rahman pleaded guilty at yesterday's hearing to possessing articles for the purpose of terrorism, dissemination of terrorist propaganda and aiding or abetting the breach of a control order.
On arriving in the UK, Rahman joined up with a gang of radical young Muslims who aimed to scout, recruit and encourage others to take up arms in a holy war.
Disturbing video footage showed the group taking part in an arduous 'Al Qaeda training camp' in the Lake District in preparation for the jihad.
He admitted handing the suspect, who was subject to a Government control order, around £500 to help him buy plane tickets to flee the UK.
The court heard that after the suspect got away, police raided Rahman's house, where they found video footage of him taking part in the Lake District training camp.
The film referred to one as a suicide bomber whilst two others were seen crawling, commando-style, through the snow and undergrowth near Langdale, Cumbria, praising Allah and the Chechen Mujahideen.
In Rahman's house, police found hunting knives, two-way radios, GPS equipment and propaganda - including a document referring to terrorist finishing schools called How Can I Train Myself for Jihad?
Yesterday Rahman admitted two offences under the 2006 Terrorism Act and pleaded guilty to a further charge of helping a terror suspect defy a control order.
The case illustrated the weaknesses of control orders, said one senior police source outside court.
He added: 'There is real concern these orders are not worth the paper they are written on and do nothing in real terms to protect the public.
"Despite these orders, suspected terrorists are able to move around the UK and even leave the country to go and fight jihad elsewhere."
Manchester Crown Court heard that Rahman started a pharmacology degree in 2000 at a university in Pakistan close to the Afghanistan border, but dropped out after a year.
He moved to the UK in 2004 on a student visa and registered to begin a biotechnology degree at Abertay University in Dundee. After his first day, he left for Manchester telling tutors he had financial difficulties.
Parmjit Cheema, prosecuting, said Rahman took a job in a mobile phone shop and mixed with radical Muslims, sharing a house with some of them.
She said: "Their particular interest, it would appear, was the perceived assault on Islam in Afghanistan and the need as they saw it to provide resources and fighters for that conflict."
She said Rahman played a vital role supporting jihadists in Pakistan and acting as a "pipeline" to the UK.
In January this year he met up with a 22-year-old man, known only as AK for legal reasons, who had just been served with a control order.
Rahman gave him £480 to flee the country. Before taking a flight to Lahore via Tehran, CCTV filmed AK at Birmingham Airport after he had ditched his usual traditional Muslim attire for Westernised clothing.
Detective Chief Superintendent Tony Porter, of Greater Manchester Police Counter-Terrorism Unit, said: "This man provided support to people determined to carry out terrorist acts.
"He was clearly intent on drawing others into his network."
Rahman will be sentenced today.
POSTED BY /http://www.dailymail.co.uk