02 April 2007
Hilali can't account for Lebanon aid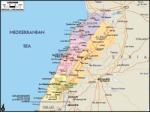 MUSLIM cleric Taj Din al-Hilali personally handed out in Beirut tens of thousands of dollars collected at Australian mosques in the aftermath of last year's Israel-Hezbollah war but has failed to properly detail where the money went
The funds raised by Islamic organisations, including the Lebanese Muslim Association, following the 34-day war were earmarked for the victims of the conflict.
But documents obtained by The Australian reveal that $US10,000 was handed to a supporter of the Iraqi insurgency, Sheik Bilal Shaaban, to go towards his Islamic radio station.
The $70,000 raised by the Australian Muslim community was electronically transferred into the private bank account in Lebanon of an LMA employee - Yihya Safi - before it was withdrawn and handed out by Sheik Hilali and Sheik Safi.
While Sheik Safi provided the Lakemba-based LMA with receipts outlining his donations in Lebanon - including a $US10,000 contribution to a relief fund set up by the family of assassinated Lebanese prime minister Rafik Hariri - Sheik Hilali has yet to give an official report on how he spent the money.
Attorney-General Philip Ruddock told The Australian he was concerned that funds raised in Australia for overseas relief efforts could end up in the handsof terrorist organisations.
A founding member of the Australian Muslim Doctors Against Violence group, Jamal Rifi, said the community was losing faith in donating money for charity because it was not being properly informed on how funds were being spent.
"The Islamic community ... has lost faith in where our money is being spent," he said. "And people have lost faith in donating money to any organisation."
LMA president Tom Zreika said community members who donated money to his organisation last year were also asking how it was disbursed, with some asking if the Sheik Hilali funds might have ended up in the hands of the proscribed terrorist wing of the Iranian-backed movement Hezbollah or its affiliates.
"There's been allegations (among) a few people in the community that he gave the money to (Hezbollah's leader Hassan) Nasrallah," Mr Zreika said. But Mr Zreika said he was given "verbal assurances" by Sheik Hilali that the money was spent on relief efforts in north Lebanon and not to fund any political or terrorist organisation.
Dr Rifi accused Sheik Hilali of having links to Hezbollah, which also operates political and social wings. "He has the link with Hezbollah, definitely," he said.
Mr Zreika said he had asked Sheik Hilali to account for the donations.
But the cleric, who was given a three-month grace period in his position as mufti last weekend, has yet to provide him with an official "detailed report" - showing all receipts - since his return to Australia in January.
"A report was sought from his office in respect of where the funds went," said Mr Zreika, a Sydney-based lawyer and Liberal Party member.
"He's always constantly said, 'Give me a couple more weeks, I'll give it to you'.
"I'm very disappointed, because I don't want to implicate our organisation with anything shifty or untoward ... and so that's why we've sought that report from him many, many times. What we need is not only the report, but we need statements from the bank as to how the money came in, how it was spent."
After The Australian inquired about the charity funds last week, the LMA was forced to obtain information on how Sheik Hilali spent more than $US38,000.
In documents obtained by The Australian, Sheik Hilali has scribbled his distributions in Arabic on "Rydges Hotel" scrap paper, simply putting dollar figures next to the names of those who received the money.
A $US10,000 donation was made to Sheik Shaaban, head of the Islamic Unity Movement, while amounts of $US5000 or less were made out to other clerics whose names are barely readable.
Sheik Hilali left for Lebanon last November following a controversy that was sparked when The Australian exposed his Ramadan sermon, in which he compared immodestly clad women to "uncovered meat" and joked about the notorious Sydney gang rapes.
The Australian also revealed last October that Sheik Hilali had, in an Arabic radio interview, praised militant jihadists in Iraq and Afghanistan, calling them men of the highest order.
Mr Zreika said the money was transferred to Sheik Safi, who was in Lebanon at the time, because he had "full and complete trust" in how the cleric would handle the funds. But it is understood that Sheik Hilali took charge of handing out the cash upon arriving in Lebanon.
It is believed that one of the most prominent Islamic charity fundraising groups, Bayt al-Zakat in Sydney, refused to send the $130,000 it raised through the LMA.
Bayt al-Zakat chairman Adib Marabani said he refused to go through the LMA because he didn't want "any Dick and Harry" to handle the money.
"We didn't want the money to be distributed here and there, but we wanted the money to be distributed to the affected people there (in Lebanon)," he said.
Dr Rifi said transparency was the responsibility of the organisations and individuals who raised charity funds.
"To restore the trust of the community ... every one of us, individual and organisation, has to be transparent ... and we inform the community where the money has been spent," he said.
Sheik Safi and Sheik Hilali, who is overseas, could not be reached for comment. Sheik Hilali's close associate Keysar Trad did not return the calls.
POSTED BY /http://www.theaustralian.news.com