11 October 2006
Egyptian Christian Girl Escapes Muslim Kidnappers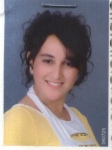 CWNews.com – (Compass Direct News) – An Egyptian Christian teenager escaped her Muslim kidnappers last week hours after they had drugged her on a public bus. While holding her captive, they threatened to rape her and convert her to
Islam if her family did not leave their Nile Delta city of El-Mahala el-Kobra.
At 10 p.m. last Tuesday (October 3), Laurence Wagih Emil, 15, escaped the ground-floor room where she was being held in Cairo's southern Helwan suburb while her captors were away breaking their Ramadan fast with an evening meal.
The girl asked Helwan area residents to help her contact her parents in El-Mahala el-Kobra, 100 kilometers (60 miles) north of Cairo. Earlier that day, El-Mahala el-Kobra Christian community had staged a demonstration, 1,000 strong, to demand Emil's immediate recovery.
Emil was able to call her parents with the help of Helwan area residents. One resident then took her to police, and officials escorted her to Helwan's branch of the State Security Investigation (SSI), Egypt's security police.
The girl's aunt and uncle, residents of Cairo, immediately drove to Helwan to locate her, but they were forced to wait at the SSI station while police met with Emil from 1 a.m. to 4 a.m. on Wednesday (October 4).
According to Emil, the officers were friendly and offered her a sandwich and a soft drink. But 15 minutes later, she said, she was unable to move though fully conscious.
"You should say that you took the bus to Tahrir Square [located in central Cairo] and met a guy named Fady, who took you to sleep at his house with his mother," Emil said police told her. "Say that; otherwise you won't see your parents again."
After Emil had regained use of her limbs, police had her sign a statement that she had met a male friend in Cairo and spent the night at his house, Compass confirmed. She was then reunited with her family.
"Laurence was in an awful state," said Helwan lawyer Nader Amrousi Saleh, who was with Emil when she signed the statement at the state prosecutor's office. Saleh told Egyptian weekly Watani, "We wanted her out. She's fine now."
According to Watani, the Christian girl's parents made similar comments. "My daughter is back unharmed. That's all that matters. We'll do what State Security asks us to do," said Laurence Emil's father, Wagih Emil.
Text Message Threats
While his daughter was held captive, Wagih Emil had received several text messages from her mobile phone demanding that he and his family vacate the city.
"Take the rest of your daughters and leave the city, or you will lose them one by one," read one of the text messages shown to Compass. "The girl [Laurence] is not accepting easily, but she will embrace Islam for sure."
According to Watani, one of the messages told Wagih Emil to close up his textile importing business to "give us a chance," indicating that the kidnappers were business competitors.
But Wagih Emil told Watani that he had no enemies and was "just a textile merchant like so many" in El-Mahala el-Kobra.
The message also demanded that Laurence Emil stop resisting and convert to Islam. "'If you refuse [to move out of the city], we could send her back to you a Mrs.' – a direct threat of raping the girl," reported Watani.
At 10 p.m. that evening, Wagih Emil received a call from his daughter on her telephone saying that her captors had left her alone to break their fast. Throughout the month of Ramadan, which began this year in late September, Muslims are required to fast during daylight hours.
Half an hour later, the Christian father received another phone call from a man named Soub Sa'ad, who said that Laurence Emil had come to his door asking for help.
But by the time Laurence Emil's aunt arrived, Sa'ad had taken the Christian girl to the police, fearing that her captors might trace her to his house.
Watani reported that the police also detained Sa'ad, releasing him on Thursday morning (October 5), 24 hours after Laurence Emil had been returned to her family.
Police Complicity
The Coptic Orthodox family's account of their daughter's disappearance greatly differs from the official statement that she signed.
In her second year of high school, Laurence Emil said that she boarded a public bus last Monday (October 2) to attend a tutorial in Mansheyet el-Bakry district of her hometown, El-Mahala el-Kobra.
There were four men already on the bus. Emil said she had just noticed the driver deviating from the normal bus route before someone grabbed her from behind and pressed his hand over her mouth.
The Christian girl regained consciousness in a dark room with four men and a woman. They beat her, she said.
Back in El-Mahala el-Kobra, her family began to worry when she had not returned home by 6 p.m. They consulted a Coptic Orthodox priest, Father Athanasius from the nearby St. George Church, who advised them to report the incident to the police.
Having already called many of their friends in an attempt to find their daughter, the Emil family went to the local police station with a large group of Christians. Wagih Emil said that police were uncooperative but eventually filed a report about his daughter's disappearance.
News of the disappearance spread throughout the city's Christian community, and Copts began to gather outside the police station during the night.
By 4 a.m. Tuesday morning, the crowd moved to the courtyard of St. George's church. Two hours later, their numbers having surpassed 1,000, the group began to demonstrate, chanting slogans and holding up signs calling for the girl's safe recovery.
Reports of kidnappings and the forced conversion of Christian girls are common among Egypt's Coptic community. Some Christian girls romanced by young Muslim men voluntarily leave their families and convert to Islam in order to escape poverty and unhappy family situations.
In recent years, both Muslim and Christian families in rural Upper Egypt have, in the name of "honor," abused and at times killed daughters they believed had been sexually compromised.
But "there have been credible reports that government authorities have failed to sufficiently cooperate with Christian families seeking to regain custody of their daughters," the U.S. State Department said in its latest annual International Religious Freedom Report on Egypt.
Without police cooperation, families find it difficult to verify the motives for each conversion. Unless the convert is under 18, the legal age for conversion, police can refuse to recover the missing woman by claiming that she does not want to see her family and that because she has converted to Islam, her Christian family no longer has any right to see her.
To many in Egypt, Laurence's case appears to be clear evidence of police complicity in the kidnapping of Christian girls.
"If Laurence went to Cairo with a friend as police claim, how could this have threatened Egyptian State Security in any way, and why was Mr. Sa'ad detained for two days?" asked Watani writer Nader Shukry in an October 8 article.
Shukry reported that 12 Christian girls under the age of 21, the age of majority for most legal transactions other than conversion, have disappeared in 2006. The list includes 17-year-old Dina Amin, who disappeared from her family's home in El-Mahala el-Kobra on the same day as Laurence Emil.
Coptic Christians make up at least 10 percent of the Egyptian population. While it is illegal for Egypt's Muslims to convert to Christianity, "kidnap conversions" to Islam have long been the subject of debate in the country.