11 August 2006
Indonesia readies for Christian executions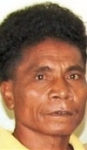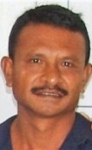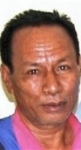 (news.yahoo.com) Indonesian authorities were preparing to execute three Christians found guilty of...

by Arvin Fikriansyah Fri Aug 11, 7:29 AM ET
PALU, Indonesia (AFP) - Indonesian authorities were preparing to execute three Christians found guilty of instigating attacks on Muslims in 2000 in Central Sulawesi despite protests over the move, officials said.
Police said Friday they were on stand-by in the provincial capital of Palu, where the men are being held and which like much of the eastern Sulawesi island chain has significant Muslim and Christian populations.
Central Sulawesi was rocked by sectarian violence in 2000 and 2001 which led to some 1,000 deaths.
The three inmates -- Fabianus Tibo, Dominggus da Silva and Marianus Riwu -- were found guilty of inciting some of the violence and have exhausted their avenues of appeal despite critics arguing their case was not fairly heard.
"Yes, in accordance with the plan, it will happen," I Wayan Pasek Suartha, a spokesman from the attorney-general's office, told AFP of the executions.
Later he told reporters the execution was set for 12:15 am Saturday (1615 GMT Friday) but did not divulge the location.
The case is potentially sensitive in mainly Muslim Indonesia, where three Indonesian Islamic militants are also on death row for their roles in the 2002 Bali bombings, which killed 202 people. They are due to be executed on August 22 unless they request a case review.
The Christian inmates confessed their sins to a Catholic priest from a Palu church in their cells earlier Friday, with some of their relatives in attendance, the state Antara news agency reported.
The priest, Jemmy Tumbelaka, was quoted as saying last rites would be administered about 10 minutes before the execution.
About 7,000 people held peaceful prayers in Palu, national police spokesman Paulus Purwoko said in Jakarta, while a priest told AFP that several hundred demonstrated in Tentena, one of the towns rocked by the violence.
Purwoko said that the situation in and around Palu -- which like most of the Sulawesi island chain has roughly equal numbers of Christians and Muslims -- remained calm.
He said about 100 police were patrolling Palu but hundreds more were on stand-by.
"The community, which has the potential to react angrily to the execution ... will be handled persuasively as a priority so that they accept the execution," the spokesman told reporters.
A Central Sulawesi-based Muslim-Christian human rights group which investigated the case said that both judges and witnesses had been under intense pressure to find the men guilty during their 2001 trial.
Arianto Sangaji, from the group, said large demonstrations from Muslims outside the court had compromised the case.
"And because the trial took place during the (ongoing) conflict, people's emotions were running very high. If it had taken place in Jakarta then maybe they would have had a different, more fair ruling," he said.
Sangaji said the group believed Tibo, the principal defendant, was not part of a Christian militia -- the court alleged he had headed it -- but merely sheltering in a church at the same time as them.
Padma, a peace and advocacy group which gave legal aid to the men, has also said it had evidence showing that 16 other people had masterminded the violence.
Besides exhausting court appeals, the men appealed to President Susilo Bambang Yudhoyono for clemency but were turned down.
Indonesia is the world's largest Muslim-populated nation.