30 July 2006
Aussies Feel Threatened By Islam - Poll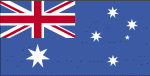 MELBOURNE, July 30 (Bernama) -- About 40 per cent of Australians believe Islam is a threat to the Australian way of life, a poll here has found.

And most people believe Islam treats women as inferior and encourages violence, the 'Sunday Herald Sun' says.
But a Muslim leader says most Australians are ignorant about Islam as a religion.
A McNair Gallup Poll of 502 people, commissioned by the Sunday Herald Sun, has found:
* One in three people are more fearful of Muslims since Sept 11, 2001, when al-Qaeda terrorists destroyed the New York World Trade Centre;
* Seventy-one per cent believe women in Islam are treated as inferior;
* Fifty-six per cent believe Muslims are unfairly discriminated against;
* Two-thirds believe Muslims should be allowed to wear religious dress in schools and workplaces; and
* About 25 per cent of people say they understand Islam well.
Australia's Treasurer Peter Costello said Australians had the right to practise their religions and cultural traditions - within the country's law.
"We're a country that believes in freedom of religion and you've got a right to practise your religion in this country, whatever it is - Christian, Jewish, Hindu, Muslim - as long as you respect the rights of others to do the same," he said.
POSTED BY-- BERNAMA .COM