12 December 2012
Muslims comprise of 48 % of jail inmates in WB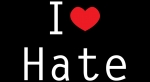 Kolkata: According to a recently released report of 'Prisons Statistics - 2011' by the National Crime Bureau, the Muslim percentage of inmates in West Bengal is disproportionately high.
56.7% of convicts belong to Muslim community were lodged in four States namely Madhya Pradesh, Maharashtra, Uttar Pradesh and West Bengal.
Besides Gujarat and Maharashtra, West Bengal is amongst those states with high numbers of Muslim prisoners or under trial.
In Gujarat Muslim population are 10%, but as per 'Prisons Statistics - 2011' Muslim prisoners under trials and convicts in jail are 22%. In Maharashtra Muslim population are 10%, but comprise of 34% prisoners.
In West Bengal Muslim population are 25%, but Muslim prisoners under trials and convicts in jail are 48%.
Total convicts in jail in West Bengal are 5660, as on December 31, 2011. Of this, Hindus are 2919, Muslim 2595, Sikh 6, Christian 126 and others are 15.
Under trials prisoners in West Bengal are 13567, of which 7017 are Hindu, 6174 Muslim, 17 Sikh, 319 Christian and others 40.
The number of Muslim under-trials has increased from 5,722 in 2010 to 6,174 in West Bengal.
Detenues in the West Bengal are 5, Hindu 2 and Muslim 3. Other prisoners in West Bengal are 276. Hindu 110, Muslim 155 and Christian 11.
West Bengal has 6 central jails, Alipore Central Correctional Home, Presidency Correctional Home, Dumdum Central Correctional Home, Midnapur Correctional Home, Jalpaiguri Central Correctional Home and Berhampore Correctional Home. It also has 12 district jails and 31 sub-jails, 2 women jail, one open jail and 3 special jails.
To know how many Muslim prisons inmates and latest position in central jail in West Bengal an RTI activist Sabir Ahmed wrote a mail to Inspector General of Correctional Services of West Bengal. He got the reply from the IG.
TCN has a copy of the RTI response that contains detail figure of six central jails in the state.
The report shows that at places numbers of Muslim prison inmates double than that of Hindu inmates. The data for 2012 is compiled as on 01.07.2012 for under trial period and convict.
In 2011 there is 4645 Hindu inmates in 6 Central Jail in West Bengal, But Muslim inmates are 4524 nearly 48% of the total prisoners, where Hindu inmates are 49%.
Murshidabad is the largest Muslim populated district in West Bengal, with 63.67% Muslim population according to the 2001 Census. But in Berhampore Correctional Home Muslim inmates in double then the Hindu communities. In 2011, Hindu inmates were 601 while Muslim comprise of 1134 jail inmates. In 2010 Hindu inmates were 649.
Jalpaiguri is one of the lowest Muslim population districts in West Bengal with only 10.85% Muslim population. Muslim inmates in Jalpaiguri Central Jail, however, comprise of 33.37%.
According to Sachar Committee report in state only 3% of population are in government jobs. Jail inmates, in contrast, are nearing 50%.
TCN talked to retired Judge and Chairman of the State Minority Commission Intaj Ali Shah about the figure of Muslim prisoners in state jails.
He said, "State Minority Commission is concerned about the figures of Muslim in jails in West Bengal." Shah added, "I visited few correctional homes in the state and wrote to the competent authority for the actual status of jail inmates."
He agrees that many Muslim inmates remain under trials as they cannot afford the cost of lawyers or their cases are not presented in courts. He wants to build consensus on such under trials so that their cases can be processed smoothly.