18 September 2012
Turkey's Erdogan: "Islamophobia" should be recognized as a crime against humanity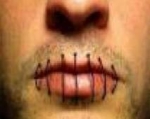 The West should be filled this week with politicians speaking up in defense of the freedom of speech. No such luck. Its days are numbered. "PM Erdoğan: Islamophobia should be recognized as crime against humanity," by Mustafa Ünal in Today's Zaman, September 16:
Turkish Prime Minister Recep Tayyip Erdoğan has stated that Turkey recognizes anti-semitism as a crime, while not a single Western country recognizes Islamophobia as such.

Speaking to journalists in Sarajevo after a series of visits to Azerbaijan, Ukraine and Bosnia and Herzegovina, Erdoğan commented on the 14-minute trailer for "Innocence of Muslims," an obscure film that mocks the Prophet Muhammad, which sparked violent riots across various Muslim nations.

Erdoğan said he will talk about the movie that has angered Muslims on Sept. 25 at the UN General Assembly. He noted that the reaction against the movie in Turkey has been restrained. "In the last past 10 years, extremes [in Turkey] have been curbed. In a way, we acted like a lightning rod."

He said the Turkish government has made its statement on the movie, giving messages in Yalta, and later during his visit. He said reactions against the movie continued and increased, noting statements from Egypt's President Mohammed Morsi, who defined the movie as an "aggression on Islam," has played a role in this.

Erdoğan said he will continue to give messages at the next UN General Assembly meeting about adopting international legislation against insulting religion. "I am the prime minister of a nation, of which most are Muslims and that has declared anti-semitism a crime against humanity. But the West hasn't recognized Islamophobia as a crime against humanity -- it has encouraged it. [The film director] is saying he did this to provoke the fundamentalists among Muslims. When it is in the form of a provocation, there should be international legal regulations against attacks on what people deem sacred, on religion. As much as it is possible to adopt international regulations, it should be possible to do something in terms of domestic law."

He further noted, "Freedom of thought and belief ends where the freedom of thought and belief of others start. You can say anything about your thoughts and beliefs, but you will have to stop when you are at the border of others' freedoms. I was able to include Islamophobia as a hate crime in the final statement of an international meeting in Warsaw."

Erdoğan said the government will immediately start working on legislation against blasphemous and offensive remarks. "Turkey could be a leading example for the rest of the world on this."...

In response to a question on whether relations with Israel seem to be normalizing, Erdoğan said, "Israel has not found itself a good position in the eyes of the Islamic world. They are also not making any effort to start a normalization process."
In other words, they're not surrendering to the jihad.
He said Israel only has ties with Turkey and should make an effort to maintain good relations. Erdoğan said the Israeli government had sent him a businessman who will act as a go-between, but did not name this person. He said he'd told this person -- who he said is the richest Jewish businessman in the world -- that Turkey has three conditions for normalization, which are an official apology to Turkey for a May 2010 attack on a Turkish passenger ship bringing aid to Gaza, paying compensation for the attack that left nine Turkish citizens dead and ending the blockade of Gaza.

Erdoğan said he was hopeful about a recent initiative launched by Egyptian President Mohammed Morsi, whereby the foreign ministers of Iran, Saudi Arabia, Egypt and Turkey will be meeting this week.