12 September 2012
What is Ansar al-Sharia?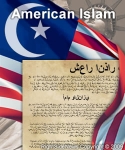 The gunmen believed to have killed the U.S. ambassador to Libya are thought to be linked to a group called Ansar al-Sharia. The Daily Beast sorts out what we know.
As Americans worked on Wednesday to sort out what led to the violence in Libya that claimed the lives of the American ambassador and three of his staff, sources told CNN that the group that attacked the American Consulate in the city of Benghazi used the protests outside the compound as a diversion. The gunmen who are believed to have carried out the attack are thought to be linked to a group of Islamist militants that calls itself Ansar al-Sharia, Libyan officials told CNN.
But as is often the case with breaking news of this sort, who was responsible was not immediately clear.
Later on Wednesday, CNN reported that the Libyan group that bears the name "Ansar al-Sharia" is an autonomous collective of loosely-affiliated jihadist groups that sprung up in the post-Gaddafi era. There is also a seemingly separate group in Yemen that has links to al-Qaeda and operates under the name Ansar al-Sharia. Further reporting by CNN on Wednesday suggested that another relatively new Libyan group called the Imprisoned Omar Abdul Rahman Brigades could have had a hand in the attack.