29 August 2012
UC rejects anti-Semitism resolution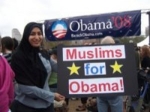 The University of California says it won't support a resolution condemning anti-Semitism on campus - approved unanimously by the state Assembly on


Tuesday - because the resolution says "no public resources will be allowed to be used for any anti-Semitic or any intolerant agitation."
"We think it's problematic because of First Amendment concerns," said Steve Montiel, a UC spokesman.
The nonbinding resolution, says, in effect, that UC and other public universities should ban activity that could be interpreted as intolerant or anti-Semitic, including certain demonstrations, from taking place anywhere on its property.
The move is the latest chapter in a debate that arose this summer over whether students create an intolerable, anti-Semitic environment by staging annual, anti-Israel protests mimicking Israeli guards questioning Palestinians.
The Assembly resolution pitches lawmakers into that prickly First Amendment debate.
"California schools need to recognize that anti-Semitism is still a very real issue on college campuses," said Assemblywoman Linda Halderman, R-Fresno, who wrote the resolution with Bonnie Lowenthal, D-Long Beach.
Among the examples Halderman cited was the annual Israel Apartheid Week held on many campuses, in which "students pretending to be Palestinians collapse as if they had been murdered en masse by Israeli Jews." She referred to a study commissioned by UC to evaluate Jewish students' experiences after swastikas were found on several campuses.
Released in July, the report said students have a right to protest against Israel, but that such demonstrations often cross the line into discrimination. While not illegal, they violate "principles of community" that mandate a safe, humane environment for all students, according to its authors from the Anti-Defamation League and the NAACP. The report urged UC to ban hate speech on campus and to adopt a definition of anti-Semitism.
Thousands of students and faculty members, many of them Jewish, responded with a petition condemning the report and urging UC President Mark Yudof to reject its recommendations.
Yudof, a First Amendment scholar, said he wouldn't violate the Constitution.
On Tuesday, his spokesman, Montiel, said UC's stance is similarly neutral on the Assembly resolution.
Yet the debate continues.
Student groups and the Council on American-Islamic relations planned to send a letter Tuesday evening asking the Legislature to reconsider its "highly ideological resolution." At the same time, a Los Angeles nonprofit called Stand With Us, which fights anti-Semitism, said its petition urging UC to ban hate speech has 1,600 signatures so far.
Nanette Asimov is a San Francisco Chronicle staff writer. E-mail: nasimov@sfchronicle.com Twitter: @NanetteAsimov


Read more: http://www.sfgate.com/education/article/UC-rejects-anti-S...