31 March 2012
Police link 38 girls to sex abuse case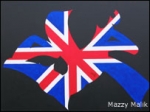 THIRTY-EIGHT girls may have been involved in a child prostitution ring, it emerged yesterday.
Detectives had originally identified 24 girls, but Simon Heptonstall, prosecuting, told Amersham Court Court yesterday that police investigations were now focussing on 38 girls, aged between 11 and 16.
Eleven have so far been interviewed by detectives.
Six men – Zeshan Ahmed, Akhtar Dogar, Anjun Dogar, Kamar Jamil, Bassan Karrar and Mohammed Karrar – were appearing for a preliminary crown court hearing.
They were all remanded in custody until June 22, when they are expected to start giving pleas.
The accused men are: Thirty-one-year-old hospital porter Akhtar Dogar, of Tawney Street, East Oxford, who faces three charges of rape, one of conspiring to rape a child, three of arranging the prostitution of a child, one of making a threat to kill and one of trafficking.
His 30-year-old unemployed brother Anjun Dogar, who faces one charge of conspiring to rape a child and one of arranging prostitution of a child and trafficking.
Twenty-six-year-old security guard Kamar Jamil, of Aldrich Road, Summertown, who faces four charges of rape, two of arranging the prostitution of a child, one of making a threat to kill and one of possession of cocaine with intent to supply.
Unemployed Zeshan Ahmed, also 26, of Palmer Road, Headington, who faces 10 charges of sexual activity with a child.
Security guard Bassan Karrar, 32, of no fixed address, who is accused of raping a girl.
And his brother Mohammed Karrar, who is 37 and lives in Cowley Road, Oxford, and is facing two charges of conspiracy to rape a child and one of supplying a controlled drug – cocaine – to a child. He is unemployed.
They and seven other men were arrested in a series of police raids across Oxford on Thursday, March 22.
The other seven men were later released on bail while the police continue their inquiries.
http://www.oxfordmail.co.uk