25 March 2012
Child prostitution inquiry: Six remanded on sex charges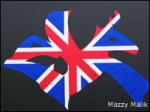 Six men from Oxford have been remanded in custody after appearing in court in connection with an investigation into child exploitation in the city.
The men face charges including rape, conspiring to rape a child, arranging child prostitution and trafficking.
They appeared before High Wycombe magistrates earlier after being charged by police on Friday.
Seven others have been bailed until next month.
The men charged in connection with the inquiry are Anjum Dogar, 30, and his brother Akhtar, 31, both of Tawney Street, and Kamar Jamil, 26, of Aldrich Road.
Zeshan Ahmed, 26, of Palmer Road, Mohammed Karrar, 37, of Cowley Road and Bassan Karrar, 32, of no fixed address, also appeared in court earlier.
Thames Valley Police, investigating claims 24 girls were being exploited, arrested 13 men following raids on properties in the city on Thursday.
More than 100 police officers were involved in 14 raids.
The six men who have now appeared in court face a number of charges:
Mr Jamil is charged with four counts of rape, two counts of arranging the prostitution of a child, one count of making a threat to kill and one count of possession of cocaine with intent to supply.
Anjum Dogar is charged with one count of conspiring to rape a child, one of arranging the prostitution of a child and one count of trafficking.
Akhtar Dogar faces three charges of rape, one count of conspiring to rape a child, three counts of arranging the prostitution of a child, one count of making a threat to kill and one count of trafficking.
Mr Ahmed faces 10 charges of engaging in sexual activity with a child.
Bassan Karrar is charged with one count of rape.
Mohammed Karrar will face two counts of conspiracy to rape a child and one count of supplying a class A controlled drug to a child
http://www.bbc.co.uk