11 March 2012
Crime History: Muslim terrorists take over D.C. buildings, kill 2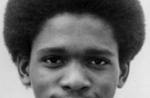 On this day, March 9, in 1977, 12 armed Hanafi Muslims seized three buildings in the District, including city hall, killing two people and taking 149 hostage
Killed were young radio reporter, Maurice Williams, and security guard, Mack Cantrell.
Marion Barry, then a councilman, was wounded with a shotgun pellet that ricocheted into his chest.
The terrorists demanded that the U.S. government hand over two men who had been convicted of killing group members' family and friends.
They also demanded to see boxer Muhammad Ali and ordered the destruction of the movie, "Mohammad, Messenger of God," because they considered it sacrilegious.
Three Muslim ambassadors intervened, and the gunmen surrendered after 39 hours.
The leader, Hammaas Khaalis, was sentenced to 21 to 120 years. He died in prison in 2003.
-- Scott McCabe
http://washingtonexaminer.com/