04 March 2012
Imam rapes his student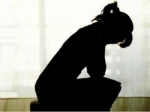 Isiaka Salimonu confesses to raping Yetunde because she had poor grades
A 15-year-old Junior Secondary School Student of Educational Legacy College, Ibadan, has been raped by a teacher because she had poor grades.

Isiaka Salimonu, 43, who teaches Arabic, allegedly promised to give Yetunde holy oil for prayers to improve her academic performance, and raped her when she came for the oil. Salimonu is also an Imam and regularly conducts Friday Jumat prayers in the local mosque.
The suspect, who is being quizzed at the State Criminal Investigation Department(SCID) Iyaganku Ibadan, has reportedly owned up to the crime.

"On December 15, 2011, when I collected my report card, he was in the mosque, and he called me and asked for my report card and I gave him," said Yetunde. "He said my performance was poor and that he was going to help me, by giving me some charms which would help me perform better academically. He asked me to wait for him at Ikumapayi Junction Bus Stop but I refused to go there."

The teacher did not give up. When school resumed on January 5, 2012, he sent somebody to call her. "He asked me why I didn't go to the place he told me last time to wait for him or at the mosque, to collect the charm he promised me," said Yetunde. "He told me to wait for him at a bus-stop at about 4.00p.m. and I waited as directed. He came and told me the charm was in his friend's house. I followed him and when we got to the house, we didn't see his friend. He knocked on the door but nobody responded.

Later, he told me to follow him to collect the charm; and he took me to a small hut and asked me to remove my clothes. I refused, but he forcibly stripped me naked and thereafter, raped me. I started shouting for help. That was about 5.00p.m. I was angry and left. He gave me N2,000 but I rejected it. I also rejected the holy oil. When I got home, I reported the matter to my elder brother and it was later reported at the Olodo Police Station.

The suspect, whose daughter is a classmate of the victim, said he been wooing Yetunde since September last year. "I always noticed her whenever I was conducting Jumat for them every Friday," he said. "I have confessed to the police that I raped her. It was the devil that pushed me into this."

The state's police spokesperson, Femi Okanlawon, confirmed that the suspect has confessed to the crime and said he would be prosecuted.
The father of the victim, Adegbola, said he was shocked that a religious leader could rape his daughter. "I took my daughter to Adeoye General Hospital for treatment and the hospital confirmed that she was actually raped," he said.
The Assistant Commissioner of Police in charge of the State CID, Funmilayo Egbemi, said investigation was still going on in the matter. She said the suspect would appear in court soon.
http://dailytimes.com.