22 November 2011
Harlem man plotted to bomb soldiers, police officers: cops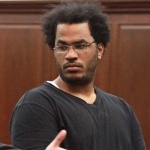 A seething "al Qaeda sympathizer'' who wanted to kill US military personnel returning from Iraq and Afghanistan was busted in Harlem just one hour before his homemade pipe bomb would be operational, officials said last night.


Lone wolf'' Muslim convert José Pimentel, 27, also plotted to strike NYPD facilities and patrol cars and post offices near his Manhattan home, as well as police facilities in Bayonne, NJ, officials said.
"His actions were certainly something that could have killed a lot of people,'' Mayor Bloomberg said at a press conference, where he was joined by Police Commissioner Ray Kelly and Manhattan District Attorney Cyrus Vance Jr.
VIDEO: AL QAEDA SYMPATHIZER ARRESTED OVER NEW YORK BOMB PLOT
Still, "he appears to be a total lone wolf,'' the mayor added of Pimentel, who hoped at one point to change his name to Osama Hussein after his two "heroes," Osama bin Laden and Saddam Hussein, Bloomberg said.
"There is no evidence that he worked with anyone else."
After his arrest, Pimentel confessed to building the bomb and insisted that "Islamic law obligated all true Muslims to wage war against the United States," court papers show.
Disheveled and dressed in a black T-shirt and black pants at his arraignment in Manhattan Criminal Court last night, he was ordered held without bail.
Pimentel, also known as Muhammad Yusuf, planned to blow up his makeshift pipe bomb — which used Christmas lights as part of the ignition device — in a mailbox to test it before using another on human targets, authorities said.
The mayor played a video of a device made out of the same materials Pimentel allegedly used to construct his bomb. The footage showed what damage the device would have caused to a car — it exploded in flames, its doors and roof blown off.
Pimentel, who relatives said converted to Islam two years ago, last month bought an alarm clock from a 99-cent store in Manhattan to serve as a timing device, authorities said. He also bought elbow pipe joints, the Christmas lights and work gloves from a Home Depot on Exterior Street in The Bronx.
He planned to affix nails to the device to act as shrapnel, Kelly said.
A confidential informant, tailed by NYPD undercover officers, was with him when he went on his shopping excursions for the materials.
Authorities said they have video of Pimentel shaving off the heads of more than 700 wooden matches to be used in the explosive.
To avoid raising red flags, he was careful not to buy all his supplies at the same time, authorities said.


Read more: http://www.nypost.com/p/news/local/manhattan/ny_qaeda_fan...