29 October 2011
Christian couple kidnapped and enforcedly converted to Islam in Pakistan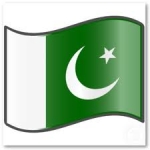 (PCP) While so-called Christian leaders were hoisting banners praising Pakistan Muslim League (N) and marching for rally "Go Zardari Go" in Lahore today, Amant Masih was pleading for help to safe his son and daughter in law who were kidnapped and enforcedly converted to Islam by influential Muslims.
Pakistan Muslim League Nawaz Group is ruling populous Punjab province of Pakistan where attacks on Christian life and property is at rise. The banned outfit Islamic terrorist groups are vote bank of Pakistan Muslim League (N) and fully protected by administration to target oppressed Christian community.

Amanat Masih was arrested under blasphemy law in 2007, along with his son Waris Masih but later acquitted by higher court as charges were false. Amanat Masih is now living in hiding for safety of his life in Pakistan.

Amanat Masih,s son Shahzad Masih aged 23 and his wife Rukhsana Bibi aged 20 went to their native village in Farooqabad, Sheikhpura to take care of their property, from where they were abducted on October 26, 2011.

When Amanat Masih tried to contact his son Shahzad Masih via cell phone, he was unable to reach them. Amanat Masih contacted one Christian in his village, who told him that Imam of mosque came with Muslim landlords to his home and forcibly took his son and his wife and later announced on mosque loudspeakers that Shahzad Masih and Rukhsana Bibi have accepted Islam and denounced Christianity.

World Vision in Progress Foundation, a human right organization in Pakistan, supporting blasphemy law Christian victims and providing shelter to Amanat Masih confirmed incident of kidnapping and enforced conversion of Amanat Masih,s son and his daughter in law when contacted by Pakistan Christian Post.

World Vision in Progress Foundation told PCP that in last 3 months 24 cases of forcibly conversion to Islam of Christian women were reported to them.

There are 90% cases of mob attacks on Christian life and property in Punjab province of Pakistan which is ruled by Pakistan Muslim League (N) headed by former premier of Pakistan Mian Nawaz Sharif to whom many power hungry Christian leaders are supporting as they are selected by it in Punjab Assembly and National Assembly of Pakistan.

There are 96% cases of blasphemy and enforced conversion of Christian women in Punjab province of Pakistan and none of Muslim complainant of blasphemy is prosecuted after acquittal of Christian victims according to law of evidence in Pakistan.

The selection instead of election on reserved minority seats of parliament has provided so-called opportunist Christian leaders to stick with ruling Pakistan Muslim League (N) and other religious groups. The right to elected Christian leadership by Christian voters was abolished by military ruler Parvez Musharaff in 2002 national general elections. The World Vision in Progress Foundation has urged prayers for kidnapped Christian couple and their recovery.