24 September 2011
CIA flips on pulling ads from Arab-American newspaper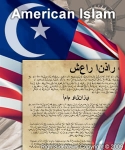 The CIA abruptly yanked all of its advertisements this month from metro Detroit's largest Arab-American newspaper because it ran an Associated Press report that said the intelligence agency was helping spy on Muslim Americans.
But on Thursday, after inquiries from the Free Press, the CIA said it was resubmitting the ads to the Arab American News and regretted "any misunderstandings."
The decision to remove the ads concerned some local Arab Americans, who said the agency was trying to squash criticism through its money.
"When a government agency that uses tax dollars tries to muzzle people, stifle debate or control the press, I have a problem with it," said Osama Siblani, the paper's publisher.
After the Free Press contacted the CIA and Gravity Media, the company it works with to place recruiting ads in the newspaper, the agency said Thursday it wanted to place ads again.
"The CIA has a long history of advertising with the Arab American News, and we regret any misunderstandings in this instance," CIA spokesman Preston Golson said Thursday. "Freedom of the press is one of the many American values that CIA officers work to defend every day."
On Sept. 8, Gravity Media contacted the Arab American News and said it must immediately pull all the online CIA ads, Siblani said.
On Sept. 12, Gravity Media told the Arab American News it was "ordered by the CIA to pull the ads because of the AP story we ran on the CIA cooperating with the New York Police Department to spy on Muslims," Siblani said.
"They thought ... we can be intimidated," he said.
Siblani said he was especially disturbed considering that he played a key role in helping the CIA make inroads into metro Detroit's Arab-American communities. As part of its recruiting efforts, the agency now helps fund 13 Arab-American groups in metro Detroit and sponsored an Arab-American dinner in Dearborn in 2009 with then-CIA Director Leon Panetta.
"For them to do this after all we have done to introduce them to the community is beyond imagination," Siblani said.
Siblani said he's now mulling whether to accept the CIA's resubmission of the ads.
http://www.freep.com