08 September 2011
Christian Nurse in Pakistan Boldly Opts to Report Videotaped Rape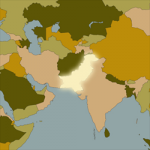 Colleague tries to blackmail her into converting to Islam, marrying him.
LAHORE, Pakistan, September 8 (CDN) — A Christian nurse here filed a police report on Saturday (Sept. 3) alleging she was raped by a Muslim colleague who filmed the act in an attempt to blackmail her into renouncing her faith and marrying him, she and hospital sources told Compass.


Shaista Samuel, a 27-year-old nurse at the Services Institute of Medical Sciences (SIMS), filed a First Information Report (FIR) at Shadman police station accusing Ali Adnan, an assistant accounts officer at the hospital, and an armed accomplice of abducting her at gunpoint from the government hospital on Aug. 21 and taking her to a house in Lahore where Adnan's accomplice filmed the rape.


"[Adnan] was holding my arm tightly and forcibly led me to a white car in the parking lot," Samuel said in tears, adding that as they approached the car, Adnan's accomplice came out of the shadows and placed a handgun to her head. "Adnan said that they would shoot me if I raised my voice. I was in complete shock … my senses went numb, and I could not believe this was happening to me. They took me to a house in WAPDA Town [for housing Water and Power Development Authority workers in Lahore], where Adnan raped me while his friend filmed the entire incident. They ruined my life completely."


Christians have little legal or societal standing in Pakistan, and Muslim criminals tend to assume they will not be prosecuted if their victims are Christians.


Samuel said she had worked several years at the hospital on good terms with Adnan.


"I thought of him as a good friend, since we were working together… he used to visit my home often and was known to my family," she told Compass.


Recently, however, Adnan had begun acting strangely toward her, she said.


"He started criticizing Christians for not observing the purdah [covering of women] and of following our 'own brand of religion,'" she said. "One day when I was least expecting it, he told me that he had started liking me and that I should convert to Islam and marry him. I told him that I had always considered him just a friend, and that although I held him in great regard, marrying him was not possible since we belonged to different faiths."


Adnan began harassing her at the workplace and by telephone, she said.


"He used to block my way at the hospital, and then one day he forced his way into my house and threatened me and my family, saying that he would not rest until they marry me to him," she said. "He was acting like a mad man … He started cursing my family and even tried to set the house on fire."


Disturbed by Adnan's obsessive behavior, Samuel said that she tried her best not to come into any sort of contact with him. On Aug. 21, however, as soon as she entered the hospital he approached her from behind and forced her to sit in a car in the hospital's parking area, she said.


"All this while, he told me not to make a commotion as it would only create an embarrassing situation for me," she said. "He said he just wanted to talk to me to 'clear up some misunderstandings.'"


He then led her to the white car, and the accomplice appeared. Samuel said the two men held her for over an hour and then dropped her back at the hospital, telling her that if she told anyone about the rape they would send the film to her family and also upload it on social networking sites.


In Pakistan, a rape victim is generally considered too shamed to resume a normal life or pursue marriage.


"I was devastated," she said. "I wanted the earth to open up and swallow me. I did not share my ordeal with any person, not even my parents. I did not have the courage to tell them that their daughter had been dishonored, and decided to keep my misery to myself … I could not see my father and brothers face the shame brought by my bad luck."


Her misery did not end there – Adnan began trying to blackmail her by phone, she added.


"At first he demanded that I convert to Islam, and only then would he consider forgiving me for refusing his proposal," she said.


When she refused, he began demanding sexual favors and threatening to come to her house and show the film to her family – Pakistanis tend to shame the victims rather than the perpetrators of rape – but Samuel refused to be manipulated by his threats, she said.


"My defiance angered Adnan to such an extent that one evening he turned up at my home and showed the film to my parents," Samuel said. "He then told my shocked family that they had no other option but to hand me over to him ... he told them that he 'owned' me now."


Adnan left the house, leaving the family, members of Church of Pakistan-affiliated St. Andrews Church, in deep anguish.


"We had a very tough decision to make," Samuel said. 'We could have either conceded to his demand or be ready to face the shame and dishonor by reporting his crime, but we chose the latter. Adnan must be punished for ruining my life. I thank God that he rescued me from Adnan's blackmailing, otherwise I would have remained in mental agony for the rest of my life."


Compass tried to reach Adnan for comment, but he was unavailable as he had turned off his cell phone.


Although Shaista and her family have filed an FIR with police, getting justice without higher government help may be difficult. At press time police had yet to arrest the two suspects, who fled their homes soon after the registration of the case and have managed to obtain pre-arrest bail.


"The police deliberately gave them time to get interim bails," Samuel said. "My father and brothers have been going to the police station every day to ask them to record the statements of the accused, but the investigating officer of the case is using delay tactics. I've been asked ridiculous questions about the incident, but I will not be discouraged from seeking justice."


Samuel said she was tired of suspicious and questioning eyes at her workplace and has taken leave from the hospital. The administration has formed a committee to probe into the matter.


"I am sick and tired of people staring at me and asking questions," she said, adding that after she took leave, no one from the hospital administration had contacted her though she had heard of the committee's formation. The two-member committee includes SIMS medical Superintendent Muhammad Javaid and the hospital's finance director.


Javaid told Compass that the committee would record the statements of the complainant and the accused and would also examine the circumstantial evidence.