03 September 2011
Pakistan: Two Christians severely beaten for refusing to convert to Islam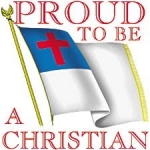 Their assailants resorted to violence when their targets would not convert for money or "protection." "Two Pakistani Christians Seriously Injured for Refusing Islam," by
Murad Khan for Compass Direct News, August 31 (thanks to Twostellas):
Two Christian men were seriously injured by young Muslim men this month in Karachi when they refused to convert to Islam, a family member told Compass.
Liaqat Munawar, a resident of Essa Nagri in Karachi, told Compass by telephone that his brother, Ishfaq Munawar, and another young Christian man, Naeem Masih, were returning home after an early morning prayer service at their church in Sohrab Goth on Aug. 14, Pakistan's Independence Day, when ethnic Pashtun youths near Sea View harassed and later attacked them.
"Ishfaq and Naeem were riding a motorcycle when six Pashtun youths signaled them to stop," Liaqat Munawar said. "They asked the two boys to identify themselves. Ishfaq told them that they were Christians returning from their church after a special prayer service."
The Muslims asked them why they were in Sea View, and they replied that they had made a brief stopover to participate in Independence Day celebrations at the beach, he said.
"The Pashtun youths then started questioning them about their faith and later tried to force them to recite the Kalma [Islamic conversion creed] and become Muslims, telling them that this was the only way they could live peacefully in the city," Liaqat Munawar said. "They also offered monetary incentives and 'protection' to Ishfaq and Naeem, but the two refused to renounce Christianity."
After cajoling the two Christians for some time, the Pashtuns sat in a white car parked nearby and eventually drove away. Ishfaq Munawar and Masih got back onto their motorcycle and were about to start it, Liaqat Munawar said, when suddenly the young Muslims reversed their car and rammed it into the Christians.
"The Muslims got out of the car armed with iron rods and attacked Ishfaq and Naeem, shouting that they should either recite the Kalma or be prepared to die," Liaqat Munawar said.
He said the Pashtuns severely beat the two Christians, fracturing Ishfaq Munawar's jaw and breaking five teeth, and seriously injuring Masih. He added that the two Christians fell unconscious, and the young Muslim men left assuming they had killed them.
Liaqat Munawar said his brother underwent jaw surgery at Abbasi Shaheed Hospital and is now recovering. He said the family had not registered a case with police, fearing reprisal by the Muslims, but were now considering filing a formal complaint.
This was not the first time Liaqat Munawar's family has witnessed religious violence, he said, as Pashtun Muslims last year attacked his cousin, Eric Sarwar, founder and executive director of the Tehillim School of Church Music and Worship, which is affiliated with the Presbyterian Church of Pakistan.
Liaqat Munawar also spoke of an incident in which Muslim Pashtuns shot at a Christian funeral passing through their area without any reason, injuring six Christians....
http://www.jihadwatch.org/