03 September 2011
3 Boston Islamic charity leaders convicted again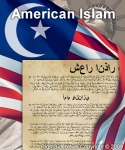 A federal appeals court on Thursday overturned the acquittal of a Libyan man and two associates who were accused of conspiring to dupe the U.S. government into granting tax-exempt status to a defunct Muslim charity by hiding its pro-jihad activities.
The appeals court reinstated the jury's guilty verdict against Libya's Emadeddin Muntasser together with Samir Al-Monla and Muhammed Mubayyid. The three founded and led the defunct Boston-based Care International Inc.
The organization described its mission as helping war orphans, widows and refugees in Muslim nations. But prosecutors argued that it was a successor to a U.S. branch of a group founded by Osama bin Laden to recruit, fund and transport Muslim militants involved in armed conflicts around the world. The group also distributed a newsletter and published a website promoting jihad and supported extremists.
A jury found the three men guilty in January 2008 of conspiring to trick the government into awarding their organization tax-exempt status by hiding its pro-jihad activities. Jurors also convicted Muntasser of lying to federal officials and Mubayyid of making false statements to federal officials and filing false tax returns.
But a federal judge overturned the tax conspiracy conviction, saying the evidence did not support the verdict.
The government and defendants appealed. Prosecutors argued that although facts proved at trial differed from those alleged in the indictment, they did not alter the crime charged. Muntasser and Mubayyid claimed that that "terrorism" evidence admitted to prove the conspiracy charges was so extensive, inflammatory and prejudicial that it must have spilled over into the jury's consideration of their guilt on other charges.
The appeals court sided with prosecutors in a ruling released Thursday, saying "the jury asked several incisive questions during deliberation that demonstrated its discriminating appraisal of all the evidence."
The case has been sent back to the district court whose judge will sentence Al-Monla and re-sentence Muntasser and Mubayyid.
Their attorneys did not immediately respond to calls for comment.
Muntasser was born in Libya and was the founder of Care International. Mubayyid was born in Lebanon and was the group's former treasurer. Al-Monla, the group's president from 1996 to 1998, was born in Kuwait and is a U.S. citizen.
Their charity group, which was not affiliated with the well-known global relief organization CARE International, raised $1.7 million in donations from 1993 to 2001.
Prosecutors acknowledged Care did some legitimate charity work, but said the group concealed non-charitable activities from the government. Prosecutors said, among other things, the men didn't disclose that Care had ties to the Al-Kifah Refugee Center in New York, which was linked to the 1993 World Trade Center bombing.
http://news.bostonherald.com