04 August 2011
Malaysian church slams Islamic officials over raid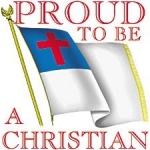 Malaysia—Malaysian Christian officials accused Islamic authorities on Thursday of unlawfully entering a church and harassing guests at a community dinner.
The incident reignited criticism that authorities in the Muslim-majority country fail to respect the rights of Christian, Buddhist and Hindu minorities.
Government officials have repeatedly denied being unfair to minorities, despite complaints about a wide range of issues including court disputes involving religious conversions and restrictions against Malay-language Bibles.
At least 20 officers from the central Selangor state's Islamic affairs department and police entered a Methodist church's hall without a warrant Wednesday and took photographs and videos of a dinner attended by more than 100 people, said the church's pastor, Daniel Ho.
The officers said they had received an unspecified complaint and recorded details of several Muslims at the dinner, Ho said in a statement.
Islamic authorities are sometimes wary about Muslims attending church-organized events because of fears of attempts to convert them, which would be illegal under Malaysian law.
An Islamic department official declined to comment.
The Rev. Hermen Shastri, general secretary of Malaysia's Council of Churches, said the officials' action "sets a dangerous precedent and makes a mockery of the sanctity of religious places."
"It is also a violation of religious freedom as all religious communities are entitled to carry out activities within their premises without interference," he said, calling for an investigation into the incident and assurances that it would not happen again.
The dinner was supposed to be a multiethnic gathering to celebrate the work of a community organization that worked with women, children and HIV patients, Ho said.
Relations between Christians and Malaysian authorities have sometimes been strained in recent years. The Roman Catholic Church's newspaper in Malaysia is embroiled in an acrimonious and protracted legal battle against a government ban on the use of "Allah" as a Malay-language translation for God.
A 2009 court verdict allowed non-Muslims to use "Allah," but anger among some Muslims over the ruling sparked a brief string of arson and vandalism attacks that mostly targeted churches. Islamic officials say the use of "Allah" in non-Muslim texts could be used to convert Muslims, who comprise nearly two-thirds of Malaysia's 28 million people.
Prime Minister Najib Razak's administration has sought to assure non-Muslims it cares about their rights. Last month, Najib met with Pope Benedict XVI and established diplomatic ties with the Vatican.
http://www.boston.com