24 July 2011
Riyadh deports a pastor to Eritrea where he could get the death penalty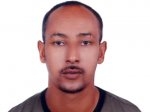 Eyob Mussie, an Eritrean refugee, was arrested on 12 February in Jeddah on charges of Christian proselytising. A court had decided to repatriate him forcibly. An appeal has been made to find a third country for the clergyman.
Jeddah (AsiaNews/Agencies) – Eyob Mussie, a Christian refugee in Saudi Arabia, was told that he would be forcibly repatriated to Eritrea where he could be jailed and sentenced to death.

Mussie was arrested on 12 February in front of a mosque in Jeddah, the kingdom's second largest city. He had gone there to talk to Muslims about Christianity. He was charged with proselytising, which in Saudi Arabia can entail the death penalty.

Saudi authorities initially viewed Eyob as a mental case. A medical test found instead that he was fit to stand trial. He was eventually moved to Briman Prison, a high security prison. However, instead of sentencing to death, the authorities decided to send him back to Eritrea.

In Eritrea, some 3,000 Christians are currently in prison without charges. Some have been held in isolation for years.

The probability that Eyob Mussie would receive the same treatment, including the possibility of the death penalty is very high.

For this motive, Andrew Johnston, director of Christian Solidarity Worldwide, appealed to the Saudi government to "consider alternative countries of asylum" for the clergyman.