21 July 2011
Alleged Catholic kidnap victim decides to stay with Muslim husband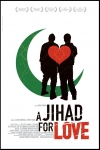 (CNA).- Farah Hatim, a Catholic Pakistani woman allegedly kidnapped and forced to marry a Muslim man and convert to Islam, has decided to stay with her Muslim husband in a tearful court appearance.
Hatim, 24, appeared in tears before the Punjab High Court's Bahawalpur section on July 20.
The judge asked her "which family do you choose?"
After a long silence, she answered "both."
When the court said that this is impossible, she chose her new Muslim family, Fides news agency reported.
The judge allowed Hatim to talk for 10 minutes with her family of origin.
The woman said that she was "taken in," but was also visibly shaken and confided that she "cannot come back," sources told Fides.
Farah's family said the reasons for her choice are not clear. They speculated that she could be motivated by death threats or intimidations but also she could possibly be pregnant.
If she is pregnant, according to the customary law of Pakistan, she cannot help but stay with her husband. If she were repudiated, she would be "labeled forever" and no man would accept her.
Farah's family told Fides they are concerned for the girl's future and they are not convinced of the case's outcome. They ask the international community to continue to pressure the Pakistan government to review the case.
The All Pakistan Minorities' Alliance appealed to the court after a lower court had turned down a request to meet Hatim, who was allegedly kidnapped on May 7.
Local sources tell Fides that the woman was the victim of a "woman trafficking" network that has ties to the hospital where Hatim worked and to the world of politics, where it provides girls to politicians.
Her case attracted much attention in Pakistan's Christian community, which is concerned about Christian girls who are kidnapped and forced into an Islamic marriage.
There are more than 700 such cases reported every year.
Archbishop Sivlano Tomasi, head of the Holy See's permanent observer mission to the United Nations in Geneva, had called for the U.N. High Commissioner for Human Rights to intervene in Hatim's case.