11 May 2011
Yemeni cried 'Allah Akbar' as rammed cockpit door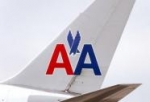 SAN FRANCISCO — A Yemeni man arrested on a San Francisco-bound plane repeatedly shouted "Allah Akbar" as he tried to break into the cockpit, a court heard Tuesday, as he made an initial appearance.
Rageh Ahmed Mohammed Al-Murisi appeared sullen as a federal judge told the California resident he was charged with interfering with a flight crew, a felony that can carry up to 20 years in prison.
With an Arabic interpreter by his side, the 28-year-old listened as prosecutor Elise Becker told Judge James Larson how he strode toward the front of American Airlines Flight 1561 shortly before landing Sunday evening.
Murisi, a slight man with a short beard, "repeatedly yelled 'Allah Akbar' while attempting to enter the cockpit," and struggled as several passengers and a flight attendant restrained him, she said.
An affidavit filed by a federal air marshal says the flight attendant first thought Murisi was confused as he approached the cockpit and the attendant twice tried to direct him to the restroom.
Murisi then made eye contact with the flight attendant, according to the affidavit, and rammed the cockpit door with his shoulder.
Becker focused on the "Allah Akbar" phrase, not mentioned in the one-page affidavit, as evidence of Murisi's violent intentions. The words are Arabic for "God is great" and are commonly used by Muslims, especially in prayer.
Becker said the phrase is often used by terrorists and is evidence that Al-Murisi is a danger to the community and should be kept in custody during court proceedings.
She cited examples of extremists using the phrase before committing acts of terror, such as the hijackers who took over United Airlines Flight 93 on September 11, 2001, and a US Army major who opened fire on a Texas military base in 2009.
"The significance of the phrase has come up in recent instances," she said, adding that "the defendant poses a significant threat."
The government says Murisi began his trip in New York and switched planes in Chicago. He has family near San Francisco, but prosecutors said his relatives did not know he was coming.
Al-Murisi traveled with no carry-on or checked bags, Becker said. He carried only $47 in cash, a number of expired and current New York and California ID cards, an Apple charger, sunglasses and two post-dated checks.
Becker also emphasized that Murisi, a native of Yemen, has a wife and child in the country. He entered the United States legally in January 2010, she said, and has a permanent resident green card.
Al-Murisi was assigned a public defender at the hearing, who asked for more time to contact his family in California and make a case that he should be released from custody.
He will appear in court Friday for a hearing on the issue.
Al-Murisi spoke only once during Tuesday?s hearing, acknowledging through the interpreter that he understood the charges against him. He has not yet entered a plea.
The airborne scuffle was the most alarming of three security incidents in a single day, with authorities on heightened alert following the killing of Al Qaeda chief Osama bin Laden.
Also Sunday, a Continental flight from Houston to Chicago landed in St. Louis, Missouri after a 34-year-old man tried to open a door mid-flight, while a Delta plane diverted to Albuquerque, New Mexico due to an unspecified security scare.