15 October 2010
PLEASE JOIN US IN THE RALLY AGAINST ANTI-CHRISTIAN HATE CRIMES IN EGYPT!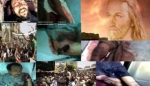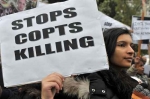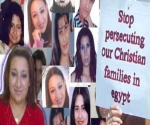 WHEN? Wednesday Oct. 20th 2010 between 10: 30 AM until 1:30 PM. In front of the United Nations and from 2:00 PM
to 4:00 PM in front of the Permanent Egyptian Delegation to the UN, 304 East 44 St. NY, NY 10017)
WHY? To protest the recent attacks against Pope Shenouda and the threat to kill him, the bloodshed, murder, abducting
and Islamizing young girls. Also murdering six young men while getting out of the church after their Xmas mass
on January 6th and the court continued delay in the killers' trial. Please visit us at www.coptspharoes.com.
Adel Aguib (201)376-4011, Nagy Soliman (201)280 2852, Nabil Megalla (201) 290 8959, Peter Maurice (732)589 20842,
Amgad Zakhari (973) 866 6660, Magdi Saweres (718) 980 4961, Dr. Dawoud (201) 424 1001.
FREE PARKING AVAILABLE FOR YOUR CARS