14 January 2010
Wilders prosecution to go ahead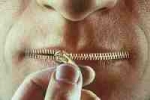 The prosecution of anti-Islam MP Geert Wilders on hate crime charges will begin next week, a court in Amsterdam ruled on Wednesday.
Wilders and his lawyer Bram Moszkowicz had made a last-ditch effort on Wednesday to head off some of the charges, after the public prosecution department extended the prosecution case to include inciting hatred of Muslims, Moroccans and non-Western immigrants.
But the court ruled Wilders' appeal inadmissable, saying the defence had not produced any new facts or evidence.
Wilders said after the hearing it was a political trial. 'The legal system in North Korea is better than in the Netherlands,' he told reporters. Journalists had been banned from attending the hearing or entering the court building while Wilders was inside.
Five charges
Wilders faces five counts of religious insult and anti-Muslim incitement.
News agency AFP says Wilders is charged with insulting Muslims by describing Islam as a fascist religion and calling for the banning of the Koran, which he likens to Adolf Hitler's Mein Kampf.
The MPs is also accused of inciting hatred and discrimination for stating Moroccan youths were violent, for calling for Holland's borders to be closed to all non-western immigrants and urging an end to 'the Islamic invasion'.
AFP says he faces up to one year in jail if convicted.
The case against Wilders is due to start next Wednesday, when the legal framework and timetable will be set out. The main process will begin later in the year.
© DutchNews.nl