18 February 2009
Christian milkman murdered by Muslim employers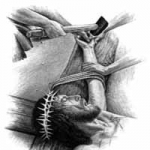 A Christian milkman has been murdered in Pakistan after demanding his pay cheque from his Muslim employers, according to International Christian Concern.
Ashraf Masih, 30, from the village of Shajwal was hired two months ago by three Muslim men to collect milk from neighbouring farms and houses.
In January, after working for one month Ashraf came to collect his wages. However his employers, brothers Muhammad Arfan, Muhammad Nadeem and their nephew Muhammad Imran, said that they would pay him two months wages after one more month.
With the need to support his family becoming more urgent, Ashraf returned on 1 February and again demanded his wages.
The three Muslims reportedly responded angrily to Ashraf's request, saying, "You are Esai [a derogatory term for Christians] and you demanded your pay from Muslims, what courage you have. We will finish you right now. Then go to your Esa [Christ], He will give you everything."
The three men then killed Ashraf and fled the scene.
Babu Victor, a Catechist of the Catholic Church in Pakistan, told International Christian Concern (ICC) that a formal request had been made for the police to investigate the case. The police have begun an investigation but have not yet found the killers.