27 October 2008
ANSAmed) - MADRID, OCTOBER 27 - A group of some 50 immigrants from the sub-Sahara region stormed today the fence along the Melilla border near the Beni Enzar crossing point, the main one among those connecting the Spanish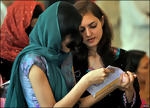 ISLAMABAD, PAKISTAN (BosNewsLife)-- Human rights lawyers of two underage sisters who already won a custody battle over a 10-year-old girl, prepared Saturday, October 25, to also regain custody of her elder sister, after reports the girls were raped and coerced into embracing Islam.
The full scale of the persecution of Christians in the northern Iraqi city of Mosul became apparent last night when the UN's refugee agency said about 13,000 had been hounded from their homes this month - more than half of the city's Christian community
Christians of south Punjab have received letters threatening death if they do not convert to Islam. In Jun3 2008, Islamic militants abducted Christians during worship. Pakistani police appear impotent.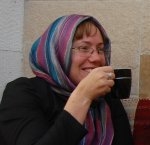 Religiously-motivated murders are nothing new in the country. The murdered woman had been working with the disabled and refugees for years. The Sisters of Mother Teresa and the Pro-Kabul Children association are loved because they take care of "our poor."
19 October 2008
Says Arab world campaign contributions 'may enable him to win U.S. presidency'

An argument between a Coptic wine merchant, Abdou Benyamin, and a Muslim customer, Youssef Hafez Mitwalli, in the village of Sila in Matai, Minya,
18 October 2008
NASHVILLE, Tenn. — Mohamed Nurhussien faced the usual challenges of a low-income worker trying to buy a home, with one big difference: As a Muslim he was forbidden by his religion to pay interest.
13 October 2008
London (CNSNews.com) – Sweeping legal challenges must be made against the creeping introduction of Islamic law (shari'a) in the United Kingdom, the head of a new body of former Muslims said here Friday.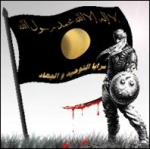 (IsraelNN.com) The financial crisis sweeping the United States is Divine Punishment for the war in Iraq and other "sins," an American member of Al Qaeda charged. Adam Gadahn, a California native now living in Pakistan who has been indicted in a Los Angeles court for treason, said in a half-hour video speech that the economic woes serve as evidence of punishment to the "enemies of Islam."
CAIRO, EGYPT (BosNewsLife)-- There was concern Friday, October 10, about the situation of an Egyptian Coptic Christian woman who has been sentenced to three years in prison for "refusing" to follow her late father's conversion to Islam, Coptic Christians with close knowledge about the case said.