20 April 2007
NIGERIA: CHRISTIAN BOY ESCAPES FROM MUSLIM KIDNAPPERS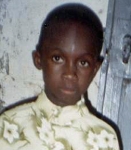 Victor Udo Usen, 13, flees to mother's shop and is home again – in another state.
SOKOTO, Nigeria, April 17
(Compass Direct News) – A Christian boy kidnapped in November by Muslims who intended to convert him to Islam escaped last month and has returned to his family home. After four months in captivity, 13-year-old Victor Udo Usen fled from his Muslim captors on March 6 and ran to a shop run by his mother in the Mabera area of Sokoto, capital of the northern state of Sokoto. Esther Udo Usen, Victor's mother, told Compass that she was in her shop when Victor came in. "He told me he escaped, and I had to contact his father immediately," she said. "We arranged through a family friend to take him out of the city."said her son's escape was a miracle. The boy is undergoing counseling in Uyo, as well as attending Bible study lessons, she said, adding, "We are also looking at the possibility of enrolling him into a school here."
Victor's father, Udo Usen, said he thanked God for the escape as state security agents were unable to help his family rescue the boy. The Usens had reported the disappearance to police and state security services, but they said no serious efforts were made to rescue the boy in the predominantly Muslim state.
"I feel very happy that my son is back home," said Usen, a member of the Christ Apostolic Church in Sokoto. "I had to get him out of the city, because we believe that these Muslims will come after him again, just as they did when he previously tried escaping from them."
On February 20, Esther Udo Esen had learned from a young Christian girl that Victor had been spotted in a Muslim neighbor's house. She told Compass that she ran to the house, found him struggling to escape from his captors and grabbed hold of his hands to drag him away.
But soon she heard shouts of, "Allahu Akbar [God is Great]," she said, and a mob of Muslims snatched her son from her. They told her that he was now a Muslim and that she and her husband were no longer his parents.
The kidnapping is just one of the many reported cases of kidnapping and forceful conversion of teenage Christian children into Islam by Muslims in Sokoto state, according to area clerics.
Usen thanked Christians who have prayed for his family while Victor was held captive.
"I thank all Christian brothers and sisters who were in prayers with us when my son was with these Muslims," he said.
END