27 July 2006
44 Indicted In Khat-Smuggling Ring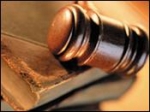 (AP) NEW YORK Federal agents say they have broken up a smuggling ring responsible for most U.S. distribution of a leafy stimulant called khat, which is illegal here but commonly used in East Africa and parts of the Arabian peninsula
Prosecutors announced the indictment of 44 people in New York on Wednesday on charges that they helped bring 25 tons of the plant into the U.S. in recent years. Fourteen men were arrested in the Minneapolis area.
All but 14 of the suspects were under arrest after a series of sweeps in several states. Some 5 tons of the drug, worth $2 million, have been seized by agents during the 18-month investigation, authorities said.
Six people considered midlevel distributors or transporters were arrested in Columbus, Ohio, and were to be extradited to New York, said Fred Alverson, a spokesman for the U.S. attorney's office in Columbus.
Simultaneously, a federal grand jury in Seattle indicted 18 more people on khat importing charges. Fourteen were under arrest. The six-month spin-off of the New York probe led to the seizure of 1,000 pounds of khat.
The U.S. Attorney in Manhattan, Michael Garcia, said the cases signal that law enforcement agents are taking the drug seriously, even if it remains unknown to most Americans.
John Gilbride, the special agent in charge of the Drug Enforcement Administration's New York office, called it "highly addictive and devastating" to the people who use it.
That assessment is not universal.
Khat is a common and socially accepted drug in Yemen, Somalia, Kenya and Ethiopia.
Users chew it, like loose tobacco, and generally experience a mild buzz that lasts for anywhere between 90 minutes to a few hours. It can also cause an elevated heart rate and blood pressure and create a feeling of euphoria.
Overseas, it is seen as a social ill but an acceptable one, like alcohol. England considered a ban on khat this year but decided against it.
It is illegal in the U.S. because it can contain two controlled substances: cathonine, which is found in very fresh khat leaves, or cathine, a less potent chemical that turns up once the plant dries.
The wave of arrests Wednesday bothered Omar Jamal, the executive director of the Somali Justice Advocacy Center in St. Paul, Minn. He said many Somalis continue to use the drug in the U.S., though many know it is illegal. Minnesota is home to about 50,000 Somali refugees.
"I think it is very sad because khat is linked to Somali culture," he said. "It's part of the social system."
Thomas Kelly, the agent in charge of the DEA's Minneapolis office, said that while Somalis may consider khat to be a part of their culture, the money flows back to criminal enterprises.
According to Kelly, who said the arrests would "totally dismantle" the khat operation, 14 people were charged in the Minneapolis area.
Ten men appeared Wednesday afternoon before U.S. Magistrate Judge Janie S. Mayeron in Minneapolis. Four of the men were released while a detention hearing for the others was slated for Friday morning.
Ahmed Mohamed, a Minneapolis resident, sat in the courtroom behind his cousin, who told the magistrate that he works for a money transfer service. "He just has a business that wires money," Mohamed said. "He doesn't smoke or do any of that (stuff). He's a family man."
All of the men were appointed public attorneys. Under questioning by the judge, two of the men said they worked as translators, one said he is a barber and another said he works at a grocery store. At least two said they were unemployed.
Investigators said the defendants arrested Wednesday mailed khat to the United States in packages or sent it with couriers aboard commercial airlines. From New York, it made its way to Ohio, Minnesota, Maine, Massachusetts, Utah, Washington, Illinois and Washington, D.C.
Some amounts of the drug were also smuggled into the U.S. inside United Nations diplomatic pouches, which are not subject to inspection by customs agents.
One of the suspects under arrest worked in a mailroom at the U.N., officials said.
Several of the defendants also face charges that they laundered money from the operation by passing it back to Africa and the Middle East through a series of banks and informal currency transmitting networks.
FBI agent Mark Mershon, the assistant director in charge of the bureau's New York office, said the next phase of the investigation will be to "follow the money" back to the East African nations where the drug originated.
Mershon said some of the areas involved have attracted attention as "a hotbed for Sunni extremism," and there have been reports that terror groups and regional warlords have financed their campaigns through khat sales.
Authorities said none of the 44 charged in New York on Wednesday had any known link to terrorism.
People have been getting arrested for khat possession in the U.S. for years, but the busts have increased in frequency as the Arab and East African immigrant communities have grown.
In recent months, police have made arrests from Wichita, Kan., to Sioux Falls, S.D., to Wilkes-Barre, Pa.
Medical studies have yet to conclude how bad khat can be to someone's health, but some research has linked it to depression, hyperactivity or hallucinations among longtime users.
(© 2006 The Associated Press. All Rights