20 February 2006
TO THE CHRISTIANS IN THE WHOLE WORLD WE NEED YOUR HELP:Maiduguri mayhem: 58 CHRISTIANS killed, 30 churches burnt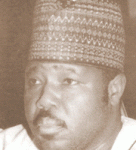 No fewer than 58 persons were killed and 30 churches burnt as the protest in Maiduguri, Borno State, over controversial cartoons published in Europe on Prophet Muhammed Gov. Ali Modu Sheriff

A victim, Mr Joseph Tukwa watched helplessly as six of his children were burnt to ashes. Another family of five in another part of Maiduguri were also burnt to death in the disturbance which occurred last Saturday.
In a reaction, the Christian Association of Nigeria (CAN) Borno State chapter has accused the police command of complicity in the crisis. The state chairman, Rev. Joshua Adamu revealed that over 68 persons were reported dead and churches numbering about 30 burnt in various parts of the city.
Altogether, he estimated that the CAN corporate members have suffered greatly, putting the loss at over N5 billion .
According to the state secretary, Rev Niven Mshelia, the police failed to act promptly to nip the crisis in the bud. Rev Mshelia told journalists that the police failed to provide security while the hoodlums were gathering, and for over three hours disappeared from the city of Maiduguri while the havoc was going on.
Daily Sun counted over 50 shops and three hotels belonging to southerners which were either burnt, looted or destroyed. Dr. Anthony Uba who led the delegation of Igbo Community Welfare Association to meet with Governor Sheriff at the Government House, told journalists that the damage in terms of lives lost and property damaged was extensive and yet to be estimated. "We are now seeking hope, shelter and food for the homeless," he said.
Rev Mshelia, however, asserted that southerners were the main target, and they greatly suffered during the crisis, which lasted over six hours.
The state commissioner of police, Alhaji Abubakar Mohammed said the police has on its record 17 deaths, while they have arrested 144 suspects. He also confirmed that 30 churches were completely burnt down.
The first 11 people whose death were actually confirmed, a priest and his personal assistant, were burnt to death at St. Theresa Catholic Church in Olokutu area of Maiduguri.
Sources at the University of Maiduguri Teaching Hospital also confirmed that more than 35 corpses were received at the hospital mortuary. However, the sources declined disclosing their identities.
Prominent on the list of churches destroyed include newly completed multi-million naira two-storey building of the Living Faith Church, which premises houses a nursery and primary school,
The Deeper Life Church also lost its state headquarters, while the Catholic Church lost over 10 church compounds housing church halls, offices and residents for its priests and other church workers.
Governor Sheriff in a speech on Saturday warned that there would be no sacred cow in dealing with the culprits caught in the crisis.