16 January 2006
Imam held in Mumbai for terror links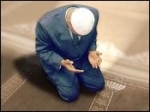 MUMBAI: In an arrest which points to the widening web of terror in India, police have held a 44-year-old Imam from a prestigious Mumbai mosque on
charges of being linked to Lashkar-e-Taiba, the group which has emerged as the biggest threat in southern and western India following last month's Bangalore attack.
The arrest of Maulana Ghulam Yahya Baksh of the Haj House Masjid late Friday night by the city's anti-terrorist squad (ATS) is likely to lead the police to a politician based in south Mumbai, who sources said, was a key financier of terror operations. Baksh is the fourth alleged LeT member to be arrested in Mumbai since a crackdown which began after a suspected Lashkar gunman sprayed bullets at a gathering of scientists in Bangalore, killing a former IIT professor.
LeT LINK
: A Mumbai politician, whose identity was not disclosed, is suspected to have funded militant groups through the Mumbai Imam, who was arrested by the city's anti-terrorist squad (ATS) on Saturday, and is mixed up with the city's murky underworld. At least Rs 40 lakh is believed to have passed through him in the last year to terrorists in Kashmir, sources said The arrest of the Maulana, who migrated to Mumbai from 24 Parganas in West Bengal, also unearthed the existence of a hitherto unknown terror module being formed for a possible strike in Mumbai. "This module was assigned the task of bringing in explosives into Mumbai by the LeT northern commander Syed Salauddin. This is serious and we are working on the information," a senior police officer told TOI. Salauddin is based in Pakistan-occupied Kashmir.
The first LeT module was busted with the arrest of three men on January 6. The ATS believe Baksh could lead the police to other modules as he was the key ''contact man'' for LeT modules deployed by Salauddin to Mumbai.
The Maulana was detained by police three days ago, but the arrest was not made public because of sensitivities related to the Eid festival, officers said. Baksh was produced at a court on Saturday and remanded to police custody till January 24.
The ATS had the Imam under its scanner for a month. He is believed to have travelled to various cities and come to Mumbai in 1996 when he was appointed the Imam of the Haj Masjid near Crawford Market. ''It is a prestigious job as the Imam leads those who offer namaz at this masjid. People from all over the country visit the Haj house,'' an officer said.
Deputy inspector general of police Jai Jeet Singh said the Imam was the main contact for the three LeT men arrested earlier. He is believed to have harboured several other terrorists as well.
A resident of Devji street off Mohammed Ali Road, the Maulana was in touch with terrorist groups and had harboured them. He was the main contact man for the three LeT terrorists arrested near Sagar Hotel recently," the officer said.
He also said the three LeT men connected to the Imam would be taken to Srinagar soon by Kashmir police for interrogation.